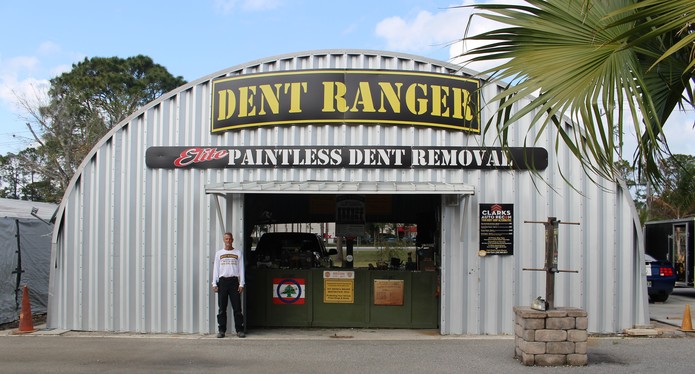 Paintless Dent Removal (PDR) is the perfect solution for damage where the paint finish has not been harmed. Less costly than traditional repair, the Dent Ranger uses fulcrum and leverage to preserve your original paint finish. Most dent repairs can be completed within an hour and will save you 30-50% over traditional methods.
PDR is very effective for small to large dents and bumper repair. Many repair shops will tell you that your damaged bumper needs to be replaced, or at least removed and re-installed, resulting in a much higher cost. Dent Ranger is able to repair your bumper for less simply because he uses innovative techniques that are not widely known in the industry, saving you time and money while giving you the results you are looking for! Dent Ranger also does Headlight Restoration!
Paintless Dent Repair is an art. In removing a dent you are reshaping contoured metals with painted finishes and different thicknesses. A computer stamps metal panels into eye pleasing shapes to deflect wind. When the panel is damaged most body shops replace the panel and refinish the surface with paint. Dent Ranger has mastered the PDR craft so as to save these damaged panels. In most cases my repairs are not detectable. I have a passion for straightening painted metal! That is what makes Dent Ranger #1 in Volusia County.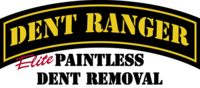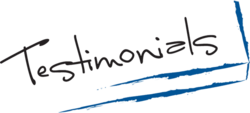 Dent Ranger is terrific, I brought our vehicle in which is a tri color white Diamond Paint and had two highly noticeable "door dings", Dent Ranger repaired our car within an hour at a fraction of the cost of a Body shop and there work is amazing.
Have a DOOR DING call Dent Ranger better yet just go see them.
Hard dent right on the body line on the fender well. Took my car in the late morning, picked it up in the afternoon...can not even tell where the dent had been!!! Great job!
A body shop said pearl white is difficult to match and the whole side of the car would have to be painted after the dent was pulled. Dent Ranger fixed it without paint for about 1/10th the price, and it looks amazing. I have to look at a photo to see where the dent used to be. Thanks.