EMS Black Firday Sale 2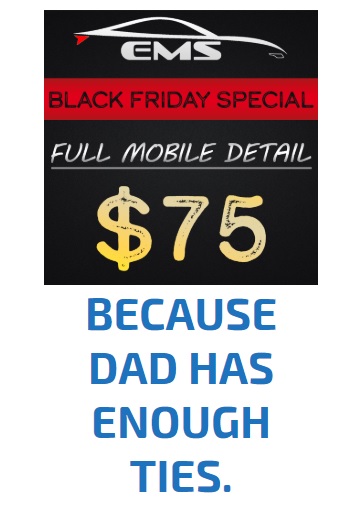 Every year it happens. You spend hundreds of dollars on things for your family they don't want, need or use. But, not anymore. This year get them something they will use and appreciate. Get them a Full Mobile Detail from EMS.
We're going all out on our seasonal savings and now through Cyber Monday is the best deal of the year. Right now our Full detail is marked all the way down to $75!
What's Included:
Hand Wash
Clean Rims
Shine Tires
Claybar
Wax
Vacuum
Spot Cleaning on Carpets and Seats
Leather Conditioner & Protectant
Dressed Dash, Doors, & Center Console
Pick Your Own Appointment Location/Time
Appointment NEVER expires