"As independent insurance brokers, we can compare multiple options from multiple insurance companies."
Our mission is to help you understand your options so you can make a wise, informed decision that's right for you, your family, and your unique situation.

Life Insurance

Health Insurance

Medicare Plans

Long-Term Care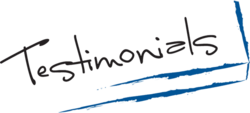 R. Orr
"I received about a million (!) solicitations for Medicare advice/assistance and decided to contact Einstein Advisors. Marianne Carlson sent me a hand addressed envelope (!) and lives in my community...so I decided to reach out to her for help in navigating the Medicare maze. I'm so glad I did. She was very knowledgeable, explained the process thoroughly and clearly and helped me make an informed decision. She was patient, answered all of my questions and gave me honest advice. She is always available for questions and is very responsive. I highly recommend her services to others who are looking for an honest, reliable source, someone who is a pleasure to deal with and will provide outstanding service. Thanks so much, Marianne! You are truly an expert in your field and I was blessed to find you and your company."
Leah Digges
"I was referred to Marianne Carlson by a neighbor who had a great experience working with her. When I called to set up an appointment, Marianne was quick to respond, she explained my options thoroughly and I'm very happy with the option I chose. Marianne not only knows her coverages but is very courteous and personable. It was a pleasure doing business with Einstein Advisors."
Ruth Bishop
"Marianne was such a great help. Looking at all the different medicare plans available, HMO, PPO helping me decide which is best for me and my situation. I could not thank her enough for the help she gave me. Telling me what certain words meant and how they can change the policy. Such a brilliant woman, THE BEST !!! Will recommend to anyone who is looking for help."