Just Us Girls Market!
Date:
1/3/2019 at 6:30 PM to 8:30 PM
Event Description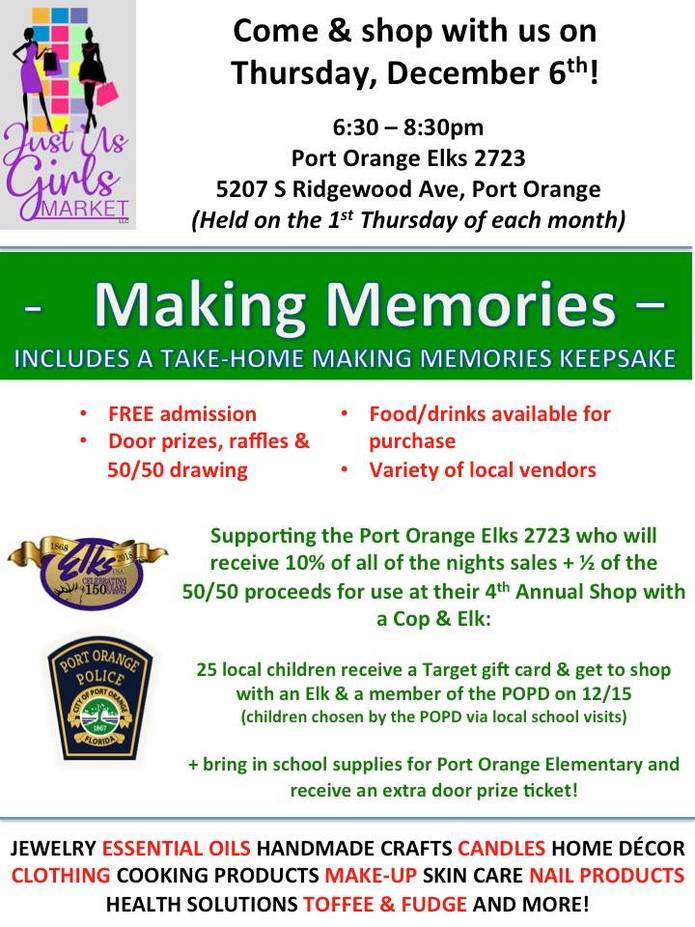 Entrepreneurs of all ages showcase A huge variety of items & gifts throughout the hall.
Some of the items that were showcased at past events included:
Hair and skin products, wellness products, handmade jewelry, handbags, beef jerky, custom graphic t-shirts, heart-shaped resin shells, sun catchers made with driftwood, shells, and sand and more.
Patty's English Toffee & Fudge
Beach House Designs of Daytona Beach
Zen Garden spa of Edgewater
Each month we donate 10% of our sales to a local charity.
If you would like to become a vendor please contact Melissa 386-717-6556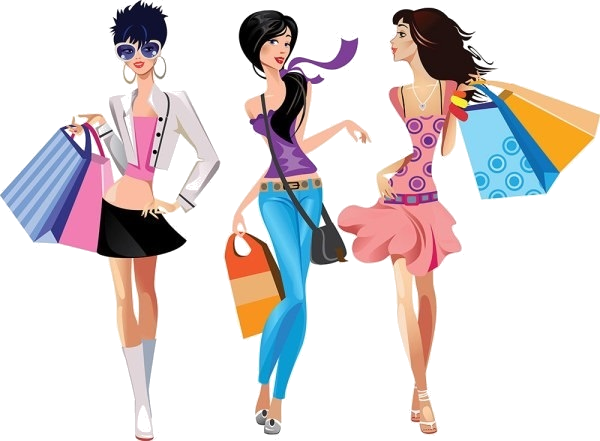 Just Us Girls' is a fun, FREE girls' night out held on the 1st Thursday of every month from 6:30pm to 8:30p.m. at the Port Orange Elks Lodge 2723. and also the 3rd Monday of each month from 6:30pm to 8:30pm at Riverside Pavillion. All the vendors are Successful Women of Business! Come sample delicious recipes at our Bite Size Cafe, shop for unique items at our Vendor Boutique, participate in activities and watch cooking demonstrations!
"Love this get together!! So many vendors and interesting items to buy. Very well put together and a lot of fun!!! Thank you ladies for having us back every month!!!" - Luciann G.
Location:
Port Orange Elks Lodge 2723
5207 S. Ridgewood Ave.
Port Orange FL 32127