Monterey Grill is a one of a kind. Founded almost a decade ago right here in Port Orange, we are proud to be the local favorite. We use only the freshest ingredients and make many items from scratch in our kitchen every day because but we believe in freshness you can taste.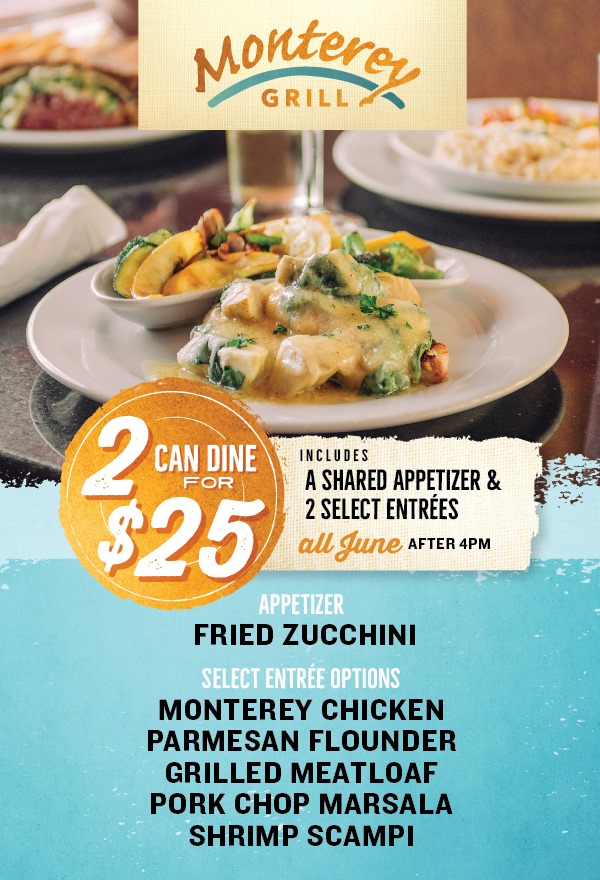 Our menu is full of fresh interpretations of your favorite American classics. We make soups, dressings, and desserts all in house. We are open at 8:00 daily and serve breakfast into the late afternoon. Be sure to try some of our amazing breakfast items like the fresh made quiche of the day, cinnamon french toast, or our amazing Eggs Benedict. Of course we are famous for our lunch menu like the Summer Chicken Salad, Hand-crafted gourmet burgers, or signature sandwiches. But our dinner is not to be missed. Of course , the Trios are very popular. But our fresh fish entrees and steaks are both delicious and a great value. And be sure to come try our Prime Rib Special only on Friday and Saturday nights.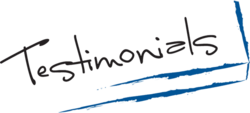 "Best spot in the area"

"Excellent quality food and served with superior can do attitude! Get the chicken salad sometime, but make sure you save room for desert. Here's a place where you can also top it off with a great cappucino. A must for the weary diner who wants to feel appreciated!" - Marc Bernier, Host "The Marc Bernier Restaurant Show", WNDB AM 1150
"Fresh Food, Stylish Space!"

"The atmosphere is very pleasing and the food is excellent. We have eaten there 3 times and I prefer it above other area restaurants because I always FEEL like I have eaten a heathy meal afterward. I especially enjoy the salads and the salmon, although I can attest to the fact that visitors from New York raved about their selections as well. The service is great and the location convenient. Try it for brunch!"
"This is the place to go if you have not been!?"

"Monterey Grill is a wonderful place to dine. Whether it be breakfast, brunch, lunch or dinner it is always top notch. I love the service, and the food is to die for. I go there at least twice a week. Heck most of them know me by name or face. The restaurant is well laid out, with updated lighting and granite tabletops, and beautiful wood floors. The decor was well thought out. Dining should be an experience and they are a great success. Back to the food, cause you will be amazed at the presentation and thought that was put into the menu. All I have to say is take your time and cherish every bite, cause you will definitely long for more when it is over. They have excellent portion sizes and the prices are perfect. I can honestly say that I am hooked on Monterey Grill "
"Amazing casual dining in an elegant atmosphere"

"Way above average service, great food, unique and familiar food choices, choices for everyone. We have been in many times we usually go 2 or 3 times a week they are very consistant and you can taste the freshness of the food nothing is frozen and its absolutly amazing. A welcome addition to Port Orange."
"Delicious food"

"I'm skeptical of new places my mother says are "AMAZING!" when I come home for the holidays, but she sold me on Monterey Grill and she was right on. Delicious food with an impressive number of side dish options. I'm only sad I didn't get around to trying it until my last day in town. Oh well, something to look forward to next time I head back to visit my folks "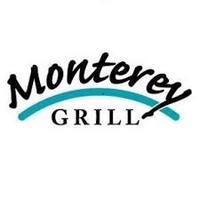 Available Coupon(s):
Click a coupon to print it