Nancy Russ Skin Care Solutions
The smart way to achieve ageless, healthy skin, customized with your goals and lifestyle in mind. All treatments and regimens are customized just for you!
Nancy Russ, a seasoned skincare professional with over 15 years experience, for all your skin care needs!
Private...Personal...Professional...By Appointment Only
The Skin Care Expert

Sometimes you need the right information from a professional and a lot of encouragement to stay the course when it comes to your skin health. That's the undivided attention I give to each client under my care to ensure that they obtain the best results. Each client presents a unique challenge which requires customization based on their lifestyles and skin care goals. Combining truly personal attention with corrective treatments is not only my goal, but my commitment.
As seasoned Licensed Facial Specialist, I have had the time to learn what aspects of skincare are truly challenging and personally rewarding. I specialize in and enjoy correcting skin care concerns particularly acne clearance, age management and pigmentation (age spots). I love seeing a client reach their skincare goals! It is so rewarding when a client, after their last appointment, tells me that significant others, family or friends are commenting how amazing their skin looks! These are the kinds of experiences that define who I am.
As a responsible Licensed Facial Specialist, a good part of my commitment to you focuses on my willingness to invest in myself. I invest serious time and resources into staying educated and aware of the skin care industry, product ingredients, chemistry advancements, and the various devices that seem to leap on to the beauty scene by the day. Skin care is ever-changing. Skin concerns are not solved overnight, and Aestheticians must often take on more education to determine what exactly is going on and how to improve it. A commitment to staying educated helps me find those solutions.
I am a graduate of Nicholls State University in Thibodaux, LA where I earned a Bachelor of Science degree in Life Sciences and Technology in 1988. A career change allowed me to attend Cindy Lee Facial and Nail Institute in Daytona Beach, Florida for my initial aesthetic and skin care training in 2004. I went on and obtained my paramedical aesthetics training with Image International Skincare and Physicians Care Alliance and continue to train several times a year to bring you the best treatments.
I became a Face Reality Certified Acne Specialist in 2016 after I saw the fabulous results of my non-medical office facial specialist friends nation-wide. I am proud to be one of 9 Face Reality Certified Acne Specialists in Florida! No doctors or drugs just great results!
I am licensed by the Department of Business and Professional Regulation State of Florida Board of Cosmetology: Full Specialist (Skin and Nails).
I am pleased that you are reading this and I hope you will take the first steps to better, healthier skin.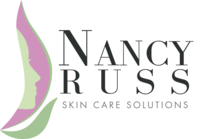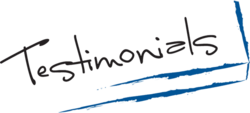 Nancy has a heart of GOLD! Experienced, professional and helpful! Not only does she do amazing work, she mentors and helps others in the field! No doubt, you will get the VERY BEST from her!!!
- Elizabeth M. Dulaj
As always, Nancy is extremely professional and takes pride in her work. I have been a customer for a number of years now and like the service I receive for each and every visit.
- Pattie K
Nancy is prompt in answering questions and making appointments! Nancy is knowledgeable on products best suited for your skin.
- Amy S
It was great! I will be back definitely! Thank you
- Maria H
Nancy Russ is the best in Volusia County!!! She has tremendous knowledge in skin care and has treatments & products that work!
- Jancy L
Nancy Russ was very helpful and informative in helping me choose what products are best for my skin. She's friendly and a joy to do business with. Nancy also does an amazing job giving facials. I will definitely do all of my skin care business with her. I have been going to Nancy for about 20 years.
- Holly M
Very informative. Very personable. Not rushed and was a comfortable visit. I will be back!
- Marsha G