Persimmon Hollow Brewing Co.
Two guys who love to laugh and get a little weird, Robbie and Andy met in 2011 and quickly realized a mutual passion for beer, food, fun, and friendship. What began as a weekend hobby for the two grew quickly with medals won and friends clamoring to try their brews, and before long the seeds of Persimmon Hollow Brewing had been sown.
Those seeds grew, and their dream became a reality in 2014 with the opening of the original brewery and taproom in DeLand, FL.
Persimmon Hollow Brewing became a place to gather for fun, a place to escape the pressures of life, a place for all people to feel welcomed, and a place to gather to give back to the community through educational and environmental causes. Persimmon Hollow's beer quickly found its way into taps and store shelves, and today can be found throughout Florida.
Since the founding, Robbie and Andy's passion to share Persimmon Hollow's sense of fun, community, and purpose has driven them to open a growing network of neighborhood brewpubs, each with its own identity, but each uniquely Persimmon Hollow Brewing. Every pint or plate that is shared and the smiles and laughter that accompany them are the fabric of the company motto, "Drink Sensibly, But Get Weird".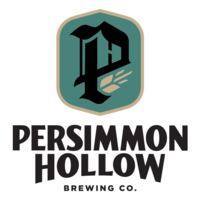 Hours:
Monday & Tuesday: 11am-10pm
Wed & Thurs: 11am-11pm
Friday & Saturday: 11am-12am
Sunday: 10am-9pm