St Jude Items Available for Donation
There's still time to help St. Jude Children's Research Hospital continue to lead the way in understanding, treating, and defeating childhood cancer and other life-threatening diseases.
We have a few items left over from last year that could be yours with a "Buy Now" donation to St. Jude Children's Research Hospital. Your fundraising efforts help ensure that families never receive a bill from St. Jude for treatment, travel, housing, or food — so they can focus on helping their children live.
The following items are still available: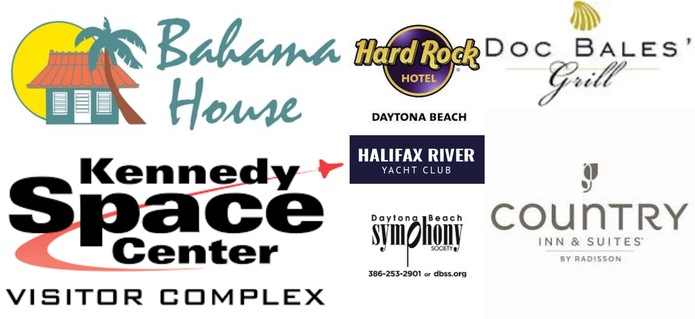 Two sets of 2 Tickets for Daytona Beach Symphony for $100.00 each set.
Dinner for four at the Halifax River Yacht Club W/​Drinks & Dessert for $300.00
A 2-Night Stay/3-Day stay at the Country Inn & Suites in Port Canaveral with 4 Tickets to Kennedy Space Center for $300.00
A 2-Night/3-Day stay at the Bahama House Beach Front Resort with a $100 Gift Card to Doc Bale's Grill for $300.00
A 2-Night/3-Day stay (Sun-Thur) at the Daytona Beach Hard Rock Beachfront Hotel for $400.00