News Archives
Honesty, Integrity, Reliable Customer Service.....Honest-1 Auto Care
Fri, May 12, 2017 at 7:55AM
---
Now Celebrating 10 years of Local Service....Honest-1 Auto Care has built their fantastic reputation in Port Orange & South Daytona by delivering on their promises of 100% Honesty & Integrity!
The Owner of Honest-1 Auto Care in South Daytona, Dan Morris, fully stands behind their 36,000 mile / 36 month warranty and every job done at Honest-1 Auto Care.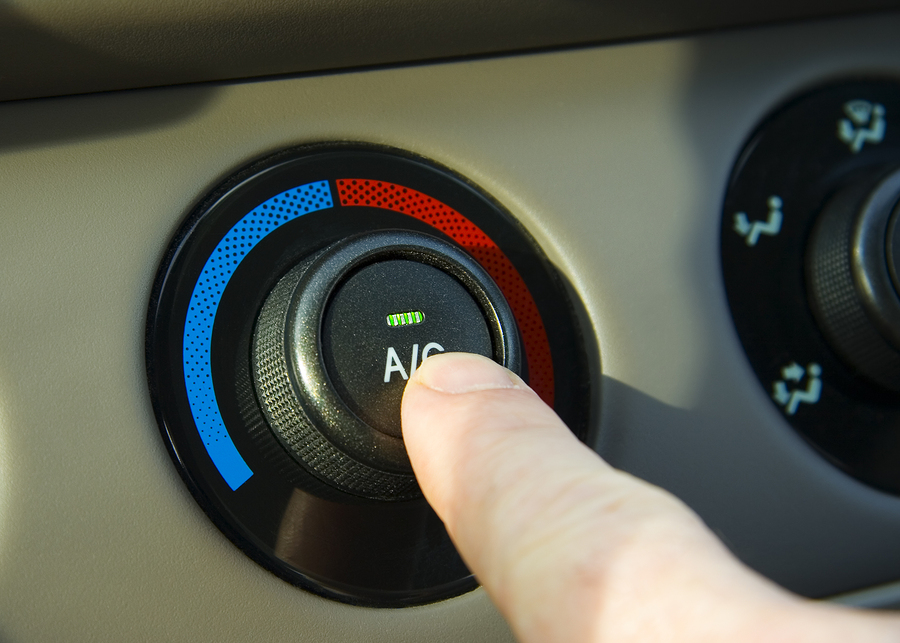 Warm temperatures are on the rise, maintaining functional and efficient AC and heat systems in your vehicle can make the difference between a fun and relaxed road trip and a torturous journey.
When you need AC or heating system repair for your car, you can count on Honest One to provide quick, reliable and honestly-priced service.
All our mechanics are licensed, insured and hand-picked to assure the highest level of service and courtesy. Their services are comprehensive, and they range from a thorough inspection to post-repair system testing. Honest-1 Auto Care is also experienced and trained in retrofitting auto AC systems.
So whether your problem is the air conditioner or the heating system, bring your car to Honest-1 Auto Care for service you can depend on, and afford! Call today to schedule a free estimate. (386) 246-7713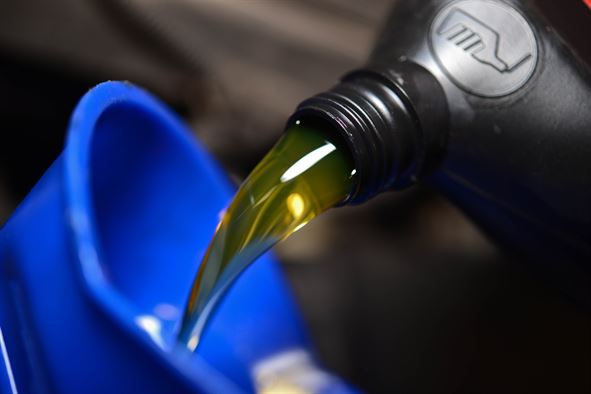 Is it time for your Oil Change? Changing your oil is a necessity, not a luxury, and most automobile owners manuals recommend an oil change every 3,500 miles. The demands your car puts on your engine's oil are very unforgiving, and eventually the oil loses its ability to lubricate, cool, clean and flow freely. In fact, not changing your oil regularly will substantially reduce your engine's life span, and oil is much cheaper than steel.
Conventional Oil Changes
High Mileage Oil Changes
Truck/SUV/Minivan Oil Changes
Synthetic Oil Changes
Bring your car in to Honest-1 Auto Care today, for service you can depend on, and afford! Call today to schedule an oil change. (386) 246-7713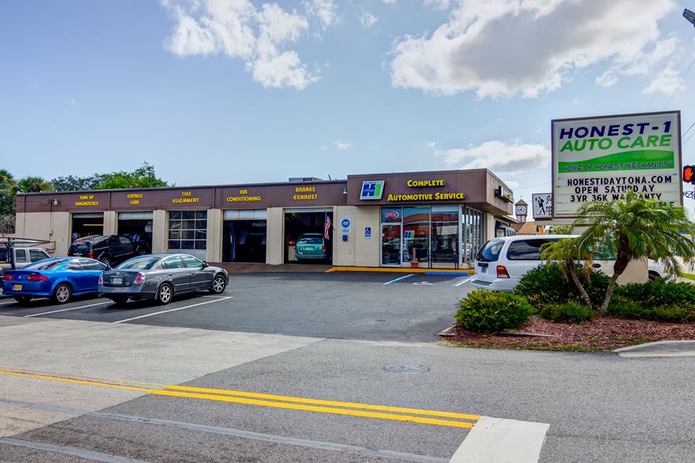 Scheduling an appointment with Honest-1 Auto Care is as easy as Picking Up the Phone and Calling, or you can Request An Appointment Online!
Honest-1 Auto Care is located at
2325 S Ridgewood Ave
South Daytona, FL 32119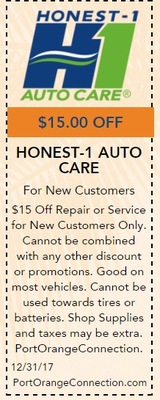 For More Information, and your FREE Coupons...Please Click Here!
---
Bookmark & Share
---
User Comments
Be the first to comment on this post below!