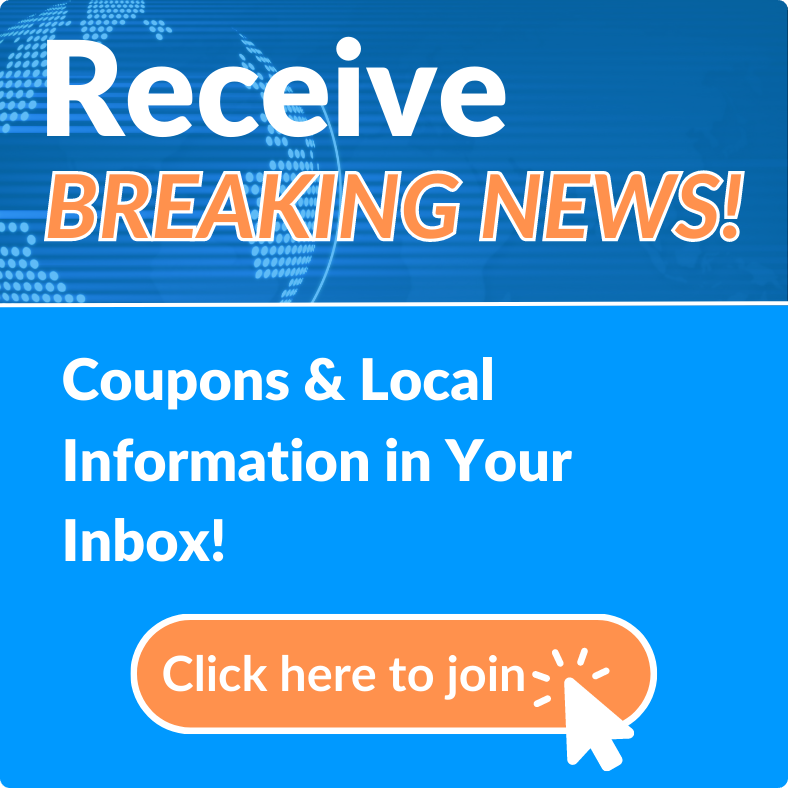 News Archives
Israeli delegation honors Volusia Sheriff as 'Guardian of Israel'.
Thu, May 25, 2023 at 2:40PM
---
Written by Kristen Schmutz
Belden Communications News

An Israeli delegation of religious, business, and political leaders bestowed the prestigious "Guardian of Israel" award upon Volusia Sheriff Mike Chitwood Wednesday during a ceremony at the National Religious Broadcasters Convention, where Christian media professionals and communicators gathered for four days at the Marriott World Center in Orlando. The award, presented by Israel365, was given in honor of Sheriff Chitwood's unwavering commitment to combating hate in Volusia County and throughout the United States.
"It's incredible to see our story here in Volusia County travel across the world and generate this kind of support and appreciation from Israel. I'm beyond honored to accept this award and to keep spreading the message that hate and extremism have no place in our society," said Sheriff Chitwood.
The events leading up to the award ceremony began in February when Sheriff Chitwood called a press conference and organized an interfaith rally in response to escalating incidents of harassment and hate directed at the Jewish community in Central Florida. A hate group had resorted to projecting antisemitic messages onto the side of Daytona International Speedway using a portable projector. They also draped a banner bearing hateful sentiments over the "Welcome to Daytona Beach" walkway outside the racetrack and distributed flyers promoting hate and conspiracy theories throughout several neighborhoods.
In Orlando, the same group had been targeting Jewish individuals outside their places of worship, live-streaming their abusive behavior online. The group further extended their harassment to the police in West Palm Beach, hurling racial and ethnic slurs at officers attempting to provoke a reaction and solicit donations from their supporters.
These incidents prompted the passage of HB 269 in Florida, equipping law enforcement with new tools to safeguard individuals from harassment, threats, and intimidation based on their religious or ethnic background. The law also made it illegal to litter private property with threatening or intimidating flyers and project images or messages onto buildings without the owner's consent, among other measures.
Since his public outcry in February and his steadfast support of HB 269, Sheriff Chitwood, his family, and his staff have faced a deluge of harassing and, in some cases, threatening phone calls and messages. Three individuals who had made written threats to kill online were arrested and transported to Volusia County, highlighting the severity of the situation.
In contrast to the negativity, Sheriff Chitwood has also received an outpouring of support from the Volusia County community and beyond. Notably, K-8 students at the Hillel Academy in Tampa sent a care package filled with cards, thank-you notes, and artwork to express their appreciation for his efforts.
Furthermore, Sheriff Chitwood was presented with the "Critical Citizen Award" by the Palm Beach Synagogue. This recognition was bestowed upon him due to the increased extremist hate activities witnessed within the community, primarily perpetuated by a small group of white supremacists and neo-Nazi agitators.
Sheriff Chitwood's stance against hate and his commitment to fostering an environment of inclusivity has earned him admiration both locally and internationally. The "Guardian of Israel" award serves as a testament to his unwavering dedication in the face of adversity, and he remains steadfast in his mission to combat hate and extremism for the betterment of society.
---
Bookmark & Share
---
User Comments
Be the first to comment on this post below!