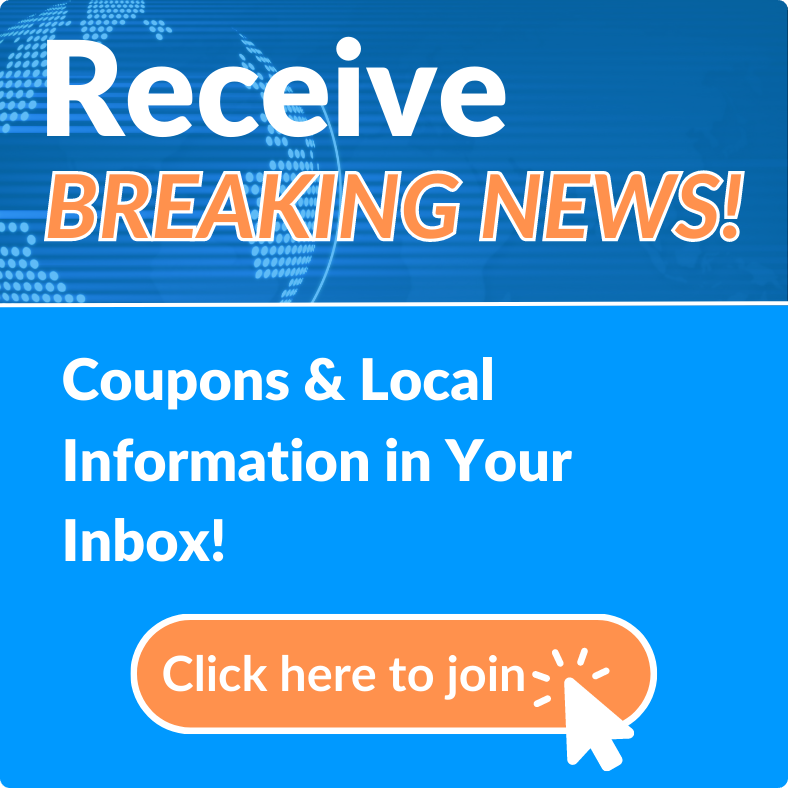 News Archives
The Future of Space in Southeast Volusia.
Wed, Nov 10, 2021 at 10:30AM
---
Written by Kristen Schmutz
Belden Communications News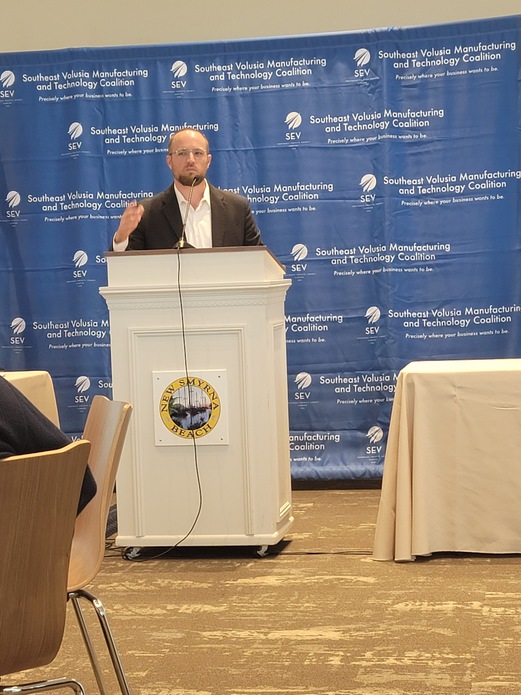 The Southeast Volusia Manufacturing and Technology Coalition partnered with the cities in Southeast Volusia to put on a presentation addressing the Future of Space in Southeast Volusia County.
The presentation event, held at the Brannon Center in New Smyrna Beach, featured prominent City, County, and State officials and went over a multitude of topics ranging from infrastructure to the water quality of the Indian River Lagoon and how bringing the influence of the Space Industry to the area, will have a positive impact.
"I am an Astro-nut, and it is a great experience to be working with these folks," said Senator Tom Wright. "One of the companies we will be working with will be building about a 400,000- square-foot building at the Daytona Beach Airport."
Congressman Michael Waltz was also in attendance at the presentation via a Zoom call. Speaking on the Future of Space launches, Congressman Waltz gave some insight from the civilian side of the Science, Space, and Technology Committee and the Artemis I launch scheduled for February 2022, an uncrewed test launch. The Artemis II, slated for late 2022 or early 2023, will take the crew past the moon and into deep space.
"We are working towards getting Florida its fair share," said Congressman Waltz.
The Congressman also spoke of a basing competition for Starcom, a recruiting, training, and indoctrinating facility.
"It is an exciting time. We are certainly going to benefit from this," Congressman Waltz said. "I look forward to working with Southeast Volusia County on how to get the infrastructure in place to attract those businesses coming North."
The Space Florida presentation featured Keynote speaker Todd Romberger, the Senior Vice President of the Spaceports Business Unit at Space Florida. Romberger is responsible for implementing strategic objectives across all space-port operations, infrastructure planning, development, and facilities.
"This community is integral to the success of the Spaceports to the south of here," said Romberger during the presentation.
Mr. Romberger focused on the trends forecasted for the Space Industry while keeping the presentation localized on the idea "always have your surplus close."
"We are going to need the support of the community," said Romberger.
The City of Oak Hill Mayor, Doug Gibson, agreed.
"If we build it, they will come, and they are on their way," said Mayor Gibson.
The Space Florida Update presentation was followed-up by a discussion with featured panelists where attendees (including some residents) could ask questions regarding the Update.
To view the full presentation and panel discussion, click here.
---
Bookmark & Share
---
User Comments
Be the first to comment on this post below!