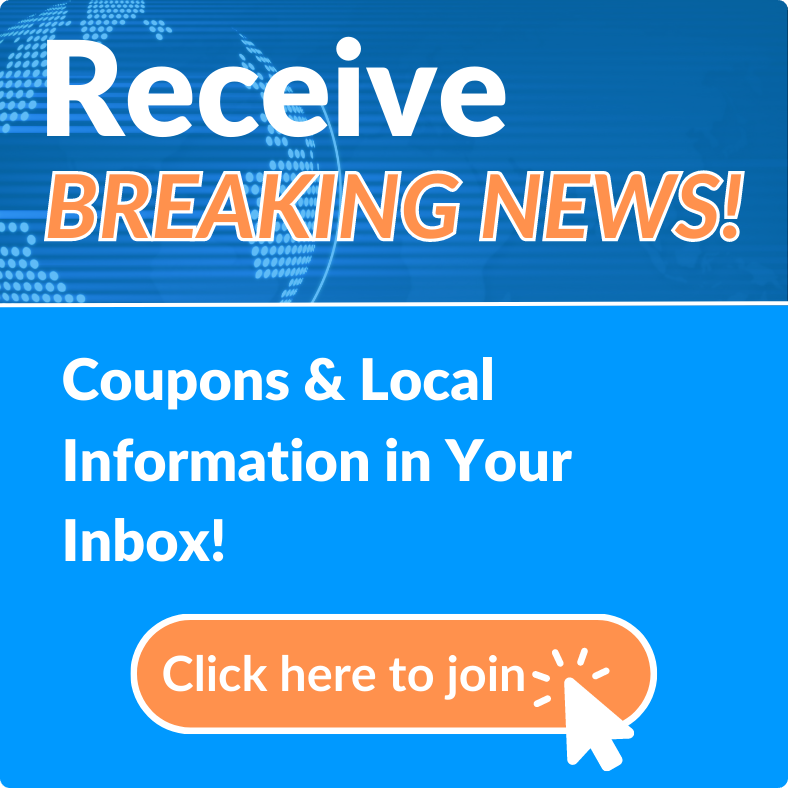 Embrace the Beauty of Fall with Airboat Rides at Midway!
Thu, Sep 14, 2023 at 2:05PM
---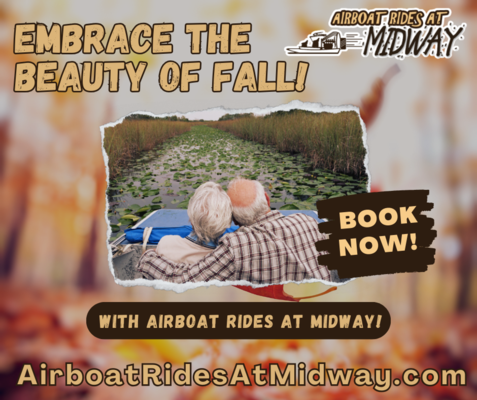 Florida, aptly known as the "Sunshine State," boasts an abundance of sunshine all year long, making it a hotspot for outdoor enthusiasts. But here's the secret that seasoned travelers and nature lovers know: Florida's fall season is the perfect time to embark on an unforgettable adventure with Airboat Rides at Midway.
As the summer heat gradually yields to the cooler embrace of autumn, Florida's natural beauty takes on a new charm, as this is the time when the real Florida experience comes to life on our guided Airboat Tours. We invite you to join us on this extraordinary journey and discover why the Fall is the most magical season to explore the Sunshine State's pristine landscapes.
Autumn is when Florida shines, offering the ideal conditions for outdoor excursions like Airboat Tours. The temperatures become comfortably mild, and a gentle breeze dances through the air in contrast to the sweltering heat and humidity of the summer months, which often sends wildlife into hiding, making it harder to spot them during your tour.
Picture yourself gliding gracefully above the crystal-clear waters of the St. John's River, guided by our highly skilled U.S. Coast Guard Master Captains. Our custom airboat fleet, meticulously inspected and certified by the U.S. Coast Guard, promises a safe and exhilarating experience.
During your Airboat Tour with us, you'll have a front-row seat to witness the incredible diversity of Florida's wildlife. From awe-inspiring alligators to serene cows and an array of magnificent bird species, the fall season brings the entire ecosystem to life. With the cooler temperatures, these fascinating creatures become more active and visible, ensuring you'll have a thrilling and educational encounter with nature.
Each Airboat tour is a unique experience, as nature loves surprising us, and you never quite know what you'll encounter during your journey. Whether it's a playful alligator basking in the sun, a majestic bald eagle soaring overhead, or a peaceful cow grazing along the riverbank, every moment is a treasure to discover.
Don't let this enchanting season slip through your fingers. Seize the opportunity to explore Florida's natural wonders in the crisp, refreshing air. Secure your spot for an Airboat Tour with Airboat Rides at Midway today, and let the adventure of a lifetime begin!
---
Bookmark & Share
---
User Comments
Be the first to comment on this post below!