Meet Airboat Rides at Midway Newest Pet and May's Pet of the Month, Scarlet, the Scarlet King Snake.
Fri, May 14, 2021 at 4:25PM
---
Written by Kristen Schmutz
Belden Communications News

From Porkchop the Pig to Baby the Burmese Python, to Romeo the Amazon Parrot, many different animals love to call Airboat Rides at Midway home. After being found inside a residence in the middle of the night, the Airboat Rides at Midway staff would like to welcome, Scarlet, the Scarlet King Snake (also known as the Scarlet Milk Snake) as the newest member of their pet family.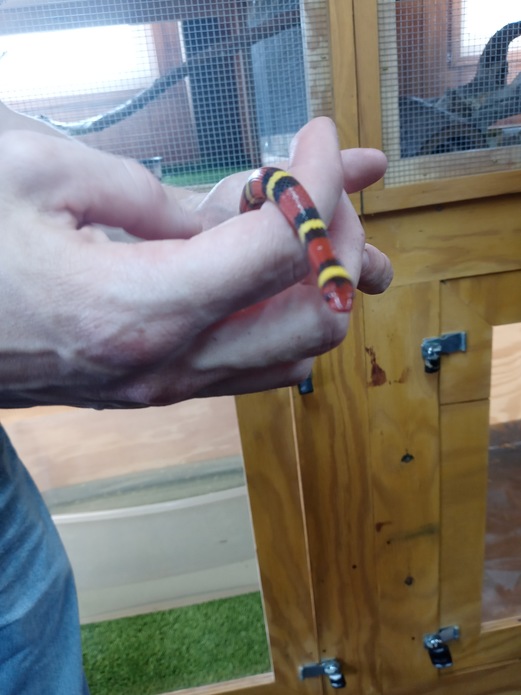 Scarlet is a thin-bodied snake with alternating red, black, and yellow rings that encircle her body. Scarlet Kingsnakes look almost like the venomous coral snake, with the differentiating factor being the bright body pattern of red, yellow, and black rings. Coral snakes have their red and yellow rings touch each other, while Scarlet's red and yellow rings do not, signifying that she is non-venomous.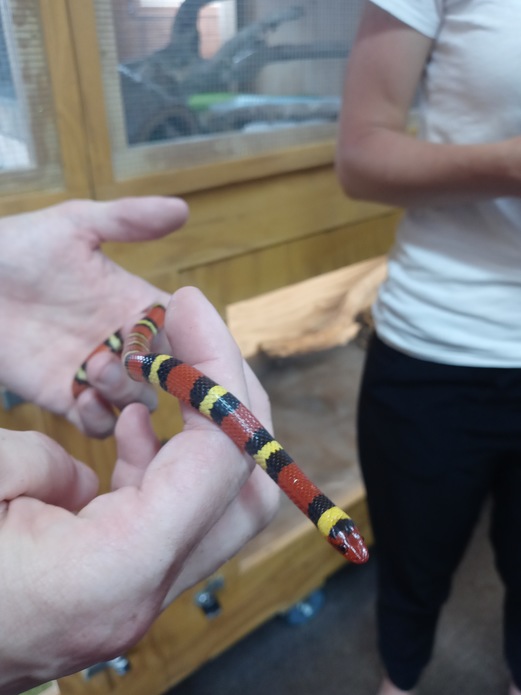 Scarlet's small head is barely distinct from her neck and has a red snout. The coloration of juvenile Scarlet King Snakes is the same as described for adults; however, the yellow rings may look whiter.
Scarlet King Snakes can grow up to 27 inches in length and weigh up to two pounds. They are known for eating other venomous snakes and will also feed on Lizards (especially skinks) and other mammals.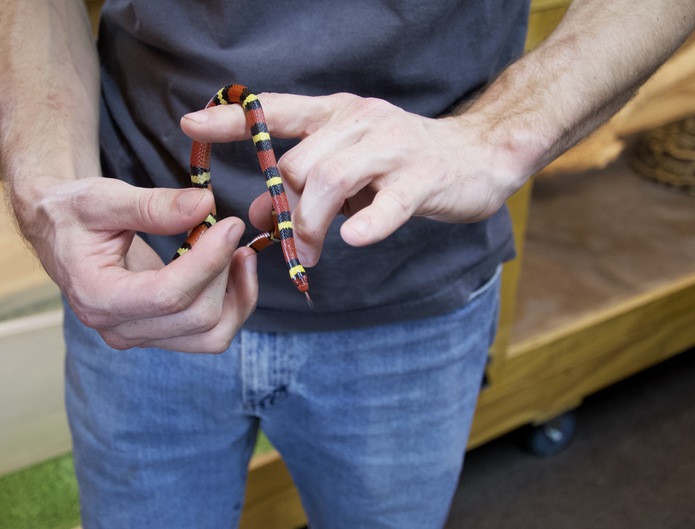 Scarlet is still adapting but would love to make new friends with you. Be sure to stop by the Snake Habitats after your next Airboat Tour from Airboat Rides at Midway and welcome Scarlet to her new home!
---
Bookmark & Share
---
User Comments
Be the first to comment on this post below!