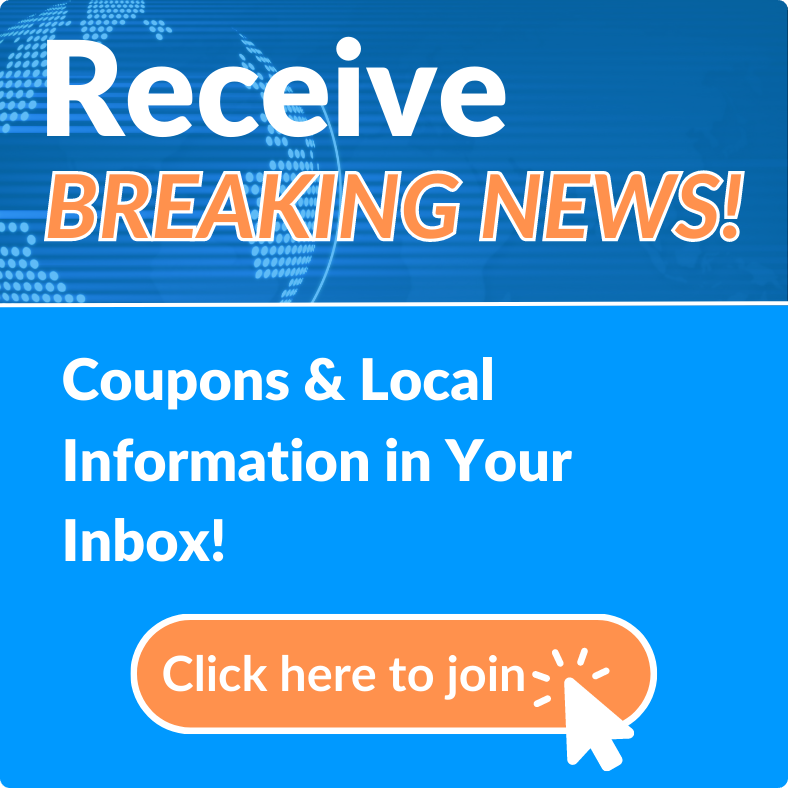 News Archives
Panel Discussion on County Resources for Individuals and Families.
Fri, Apr 24, 2020 at 1:25PM
---
Written by Kristen Schmutz
Belden Communications News.

Last Friday, Volusia County Government began a weekly series of a Live Panel Discussions with information for the Small Business resources available in the county. This week focused on the resources available in the county for individuals and families.
This week's panel included:
- Courtney Edgcomb, President of United Way Volusia-Flagler Counties
- Dona Butler, Director of Volusia County Community Services
- Robin King, President/CEO of CareerSource Flagler/Volusia
- Buck James, Executive Director, Halifax Urban Ministries
The panel was hosted by Kevin Captain, Interim Director of Community Information, and he paved the way for the panel to further elaborate on the available resources.
United Way of Volusia-Flagler Counties offers plenty of resources to residents. To find a particular resource, or to find information, President, Courtney Edgcomb urged the use of the 211 helpline. This is the first call for help and connects people to a case manager that will direct them to a particular resource. There is also 211live.org, this is the website for 211, which also helps locate available resources. United Way also helps people with tax filing, developmental screenings, and prescription services. Edgcomb is also asking for people that can:
Give - to each agency that has a COVID-19 Relief fun

United Way – Text Virus2020 to 41444
Advocate – tell people about 211 or their partner agencies and resources

Volunteer – Meals on Wheels is looking for volunteers, as are other agencies
Volusia County Community Assistance specializes in rent, mortgage, and utility assistance payments, with two different programs. The Emergency Assistance program is by appointment only which can be made via phone at (386) 239-7757, is available one time per family or individual, and is assistance up to $2000. The other assistance program can be applied for by visiting volusia.org/c19ra and gives up to 3 months of rental/mortgage, and utility assistance up to $1500 (per month). Director, Dona Butler also informed the panel, that residents applying for either assistance program could qualify for both. There are eligibility requirements that can be found online under the Community Assistance tab on Volusia.org/CommunityAssistance.
CareerSource of Flagler/Volusia helps dislocated workers (someone who lost their job at no fault of their own), through training services, resume help and scholarships. President and CEO, Robin King stated people can "come in" by calling (386) 323-7074 or visit virtually at careersourcefv.com. The main goal of CareerSource is to help people find new jobs in their industry or find a new career pathway. CareerSource Offices also help with Reemployment Assistance by providing paper applications, with self-addressed and stamped envelopes, or help with applying online at the Department of Economic Opportunity website, or through the newly released Mobile App.
Halifax Urban Ministries helps residents find locations for Food Pantries or venues that serve lunch at multiple locations throughout the county. For locations and hours of operations, residents are urged to (386) 253-4700 ext. 216. Residents can also look into the Second Harvest Food Finder online to find what pantries are open and what times, but Executive Director Buck James also reminds residents to reach out to local churches that aren't partnered with the Second Harvest Food Bank. Halifax Urban Ministries, along with the Salvation Army and the Neighborhood Center in Deland also help those who are new, or are in jeopardy of becoming, homeless find transitional or temporary housing. Halifax Urban Ministries and the Neighborhood Center help individuals and families with children, while the Salvation Army helps individuals and Veterans.
All these resources can be found online or through the recorded video of the Panel Discussion which can be found on the Volusia County Emergency Management Facebook Page.
---
Bookmark & Share
---
User Comments
Be the first to comment on this post below!