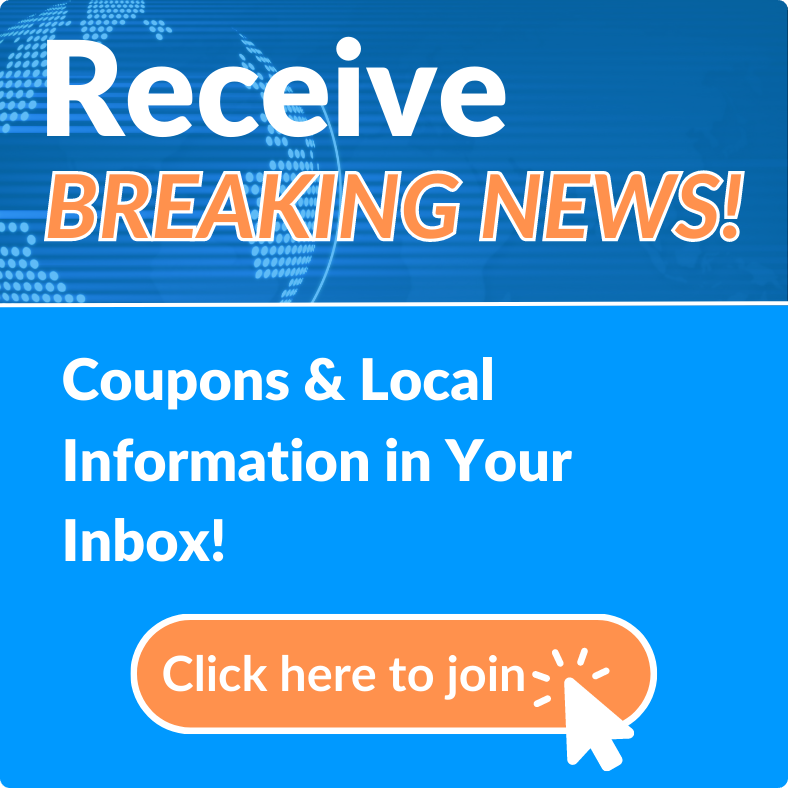 News Archives
President Trump Made an Appearance at the Daytona 500 Sunday Before Rain Delays 'Great American Race' Until Monday.
Sun, Feb 16, 2020 at 7:35PM
---
Written by Kristen Schmutz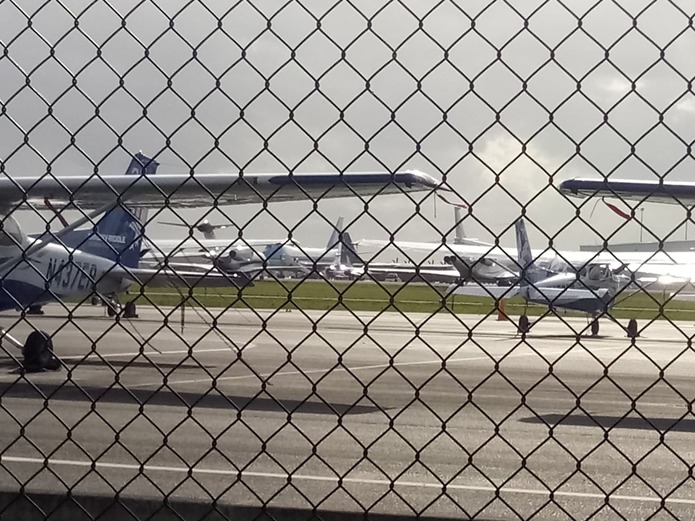 President Trump is only the second President in history to attend the Daytona 500 in an election year, making it a huge part of his campaign trail. He is also the first President to take a lap around the speedway in a presidential limo.
His appearance was met with an audience of over 100,000 NASCAR fans and Trump supporters chanting "USA" as the President and First Lady entered the Daytona Beach Speedway Home of the Great American Race. While many in attendance to Sunday's race were in support of the 500's Grand Marshall, there were reports of small groups of protestors around the speedway.
Around 1 p.m. Sunday Airforce One circled above the Daytona Beach Speedway, before landing at Daytona Beach International Airport and taking a motorcade over to the track. President Trump's job as the Grand Marshall included a non-political speech honoring new enlistees, gold-star families, and Congressional Medal of Honor recipient David Bellavia.
Just after 3 p.m., the President gave the "Gentlemen, start your engines," command, took a few Presidential starting laps in his limo named 'The Beast' and was back on Airforce One ready for departure to his Mar-a-Lago home by 4 p.m. The President and First Lady completed their tasks to the track, and it's fans before the rain-delayed the start of the race.
Belden Communications News Editor, Kristen Schmutz, was on the scene at the perimeter fence to the airport located on the Embry Riddle Campus this afternoon, as President Trump and The First Lady returned to Airforce One, and departed from the Daytona Beach International Airport at 4:10 p.m.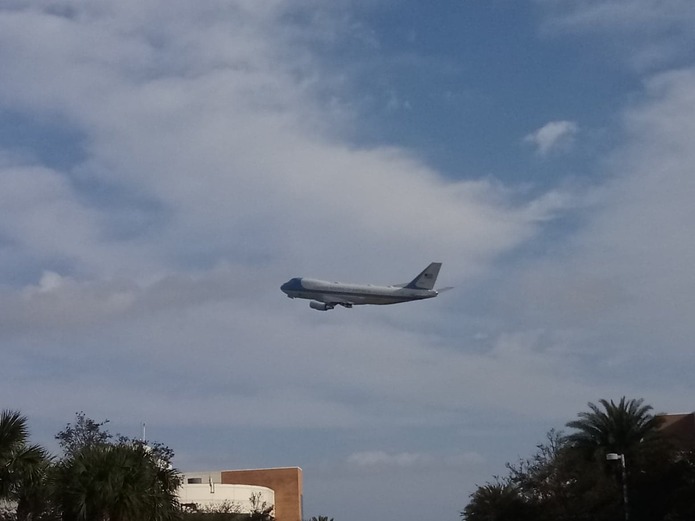 ---
Bookmark & Share
---
User Comments
Be the first to comment on this post below!