News Archives
City of Port Orange Releases Paving Schedule.
Wed, May 12, 2021 at 9:15PM
---
Written by Kristen Schmutz
Belden Communications News

The City of Port Orange has released the following Paving Schedule for upcoming road projects: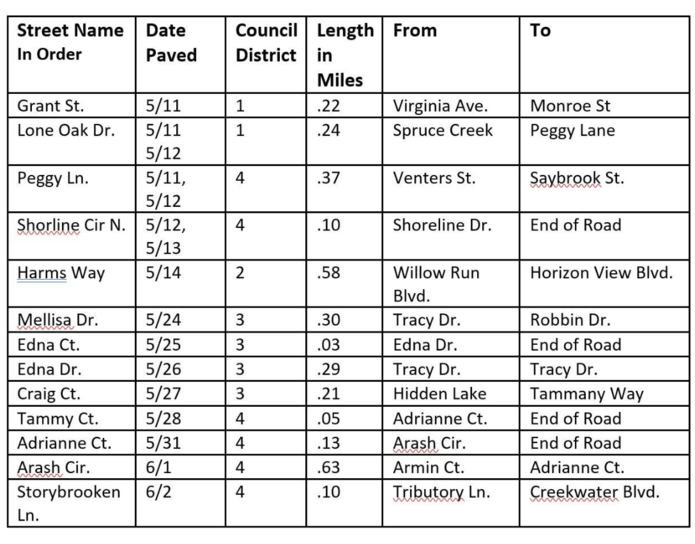 After paving of each road is complete, within 72 hours, crews will follow behind to clean-up debris caused by the paving.
For any issues after that time, please contact the city's Public Works department at: 386 506-5575. We thank you for your patience.
---
Bookmark & Share
---
User Comments
Paving schedule
What happened? My street, Arash Circle, was scheduled to be paved on June 1. No signs of any action taking place. Notices are still up on mailboxes indicating June 1st. Can you shed some light on this matter? The back half of Arash is in terrible shape. Thank you.
Author: / Mon, Jun 21, 2021 at 11:52AM