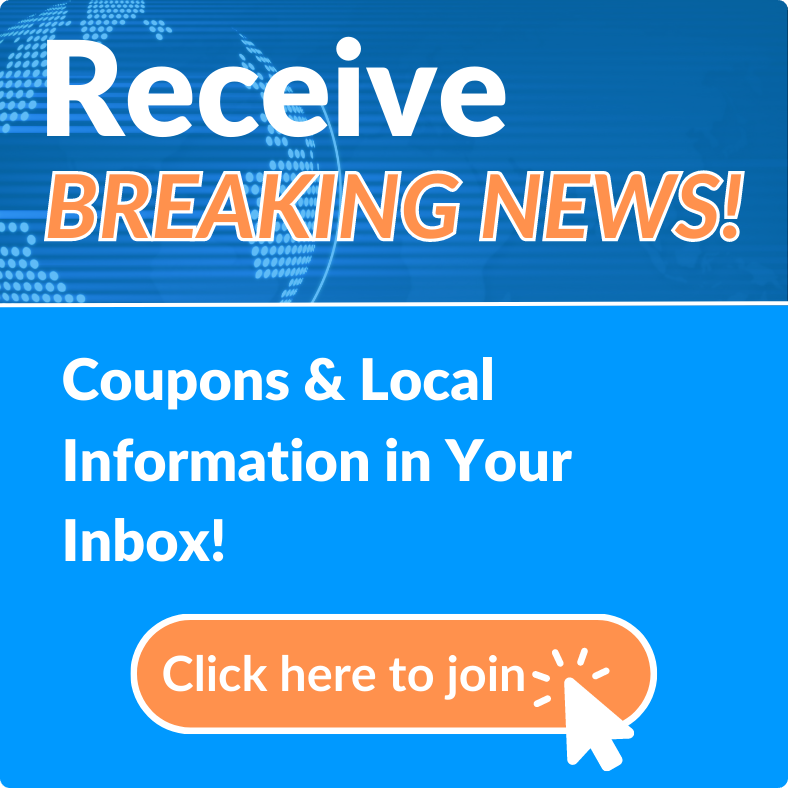 News Archives
County Offices to Reopen as of Monday, June 1 Liftingoff the Next Phase of Relaunch Volusia.
Sat, May 30, 2020 at 2:05PM
---
Written by Kristen Schmutz
Belden Communications News

County offices will be opening back up to the public, as of Monday, June 1. This next step represents the liftoff of the next phase of Relaunch Volusia.
The reopening includes county administrative offices, libraries, and other programs and facilities.
New measures have been taken to ensure public and staff safety, as well as capacity restrictions at some offices to ensure social distancing measures.
According to a release put out by the county, "We've continued to collaborate with our partners and look at health data," said County Chair Ed Kelley during a news conference in Daytona Beach Friday afternoon to announce the changes. "We feel confident that as long as we all continue to abide by the CDC guidelines and rules that are in place, we're on the right course to continue the phased reopening."
Kelley also announced that playgrounds at county parks and the county's popular summer camp program is in the works at multiple sites around the county.
Kelley asked that residents be patient and that "things that you do, things that I do, things that we all do affect each other."
A summary of the status of county programs, services, and facilities is as follows:
County Offices
County offices are reopening to the public on Monday. The public will see some new health and safety measures, such as Plexiglas barriers and floor markings for social distancing. Residents are requested to wear face masks when entering county buildings.
Libraries
All 14 branches of the Volusia County Public Library System will reopen on Monday, with limited hours and capacity. To help protect library patrons and staff, occupancy will be reduced to maintain social distancing, seating is limited and meeting and study rooms will remain closed. Additionally, computer use will be limited to two hours a day per person, one hour at a time.
Marine Science Center
The Marine Science Center will begin a phased reopening on the weekends beginning on Saturday, June 6. The hours of operation will be 10 a.m. to 4 p.m. on Saturdays and noon to 4 p.m. on Sundays. Visitors will be required to pass a health screening before being allowed to enter and attendance will be limited to 40 visitors at one time. The center won't offer live animal presentations and classroom and bird exhibits also will remain closed to the public until further notice.
Lyonia Environmental Center
While the center remains closed to public tours, the staff at the Lyonia Environmental Center is bringing back some of the center's popular educational programs. Already, eight programs have been scheduled for June. With social distancing in mind, the programs will be limited to 10 attendees.
Playgrounds
All playgrounds in county-operated parks have reopened.
DeBary Hall
Beginning Tuesday, June 2, DeBary Hall will reopen to the public for tours at limited capacity.
Summer Camp
Volusia County will be operating summer camp at 13 sites around the county for children ages 5 to 12. The sites include locations in Daytona Beach, Holly Hill, New Smyrna Beach, Edgewater, and Oak Hill on the east side of the county and DeLand, DeBary, Orange City, and Pierson on the west side. Space is limited. Registration will be held online on June 3 from 9 a.m. until each site has reached capacity. Five-year-old's must have completed kindergarten.
Summer Food Program
Volusia County's Human Services Office is sponsoring a summer food service program from May 18 through Aug. 14 to provide free breakfast and lunch for children ages 18 and under. A total of 54 sites have been established for the program, which provides nutritionally balanced meals during summer break when schools are closed. It's funded by the U.S. Department of Agriculture.
Full details can be found at the county website www.volusia.org.
---
Bookmark & Share
---
User Comments
Be the first to comment on this post below!