News Archives
Having a Personal Trainer to guide you through your Fitness Routine will help make sure you receive the best results in your workout!.
Tue, Apr 18, 2017 at 8:25AM
---
Do you enjoy working out, but feel that you are just spinning your wheels? It's time for a change...its time for a new Journey.....It's time to call Journey Fitness Center in South Daytona!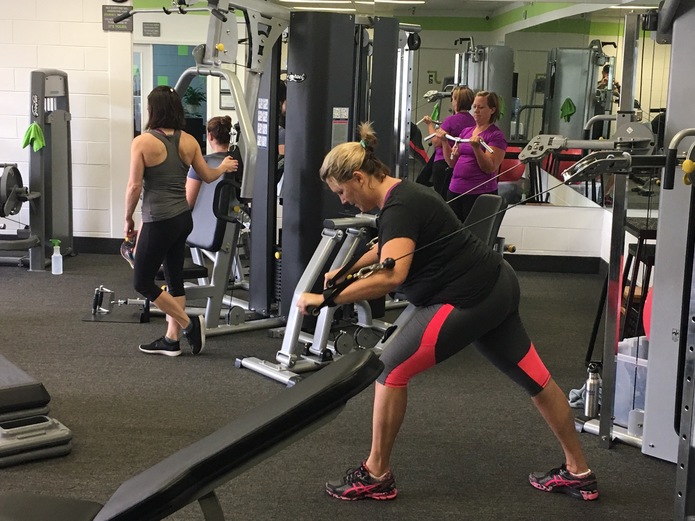 Journey Fitness Center is NOT A GYM!
Journey Fitness Center, offers the highest quality Personal Training, by appointment only! This ensures that you will receive the attention necessary to help you achieve your fitness goals, while offering you the support and guidance to do it on your own! You will get become excited to go to Journey Fitness Center, because you know you are making a difference in your routine and your life.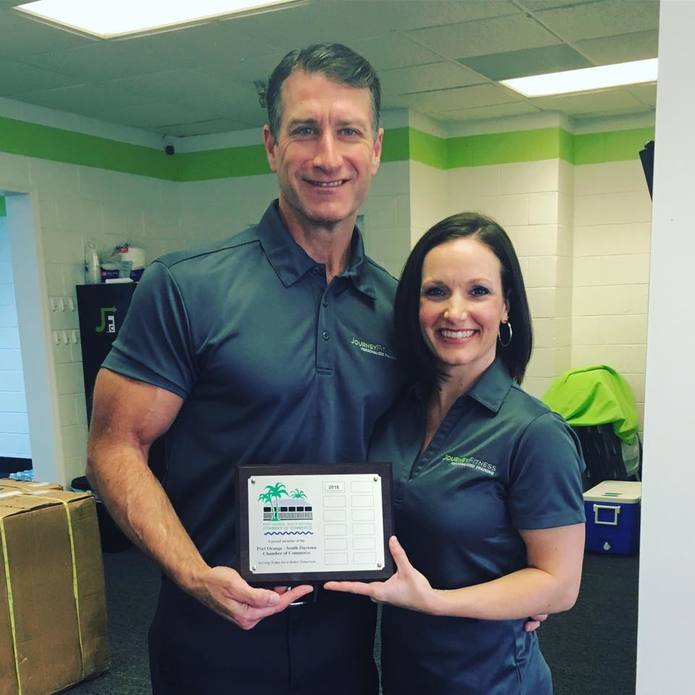 The Certified Personal Trainers Rich & Mary, came from the Big Box Gyms and learned that people wanted a different experience. Rich and Mary are absolutely fantastic and you know the instant that you begin working out with them, that they are 100% focused on you becoming your personal best. They have the ability to make you push yourself, to levels you never though possible, while at the same time, never second guessing yourself. When you join Journey Fitness Center in South Daytona, you instantly become part of a movement for better fitness training in a better environment. You will leave each session, feeling accomplished and determined to better yourself.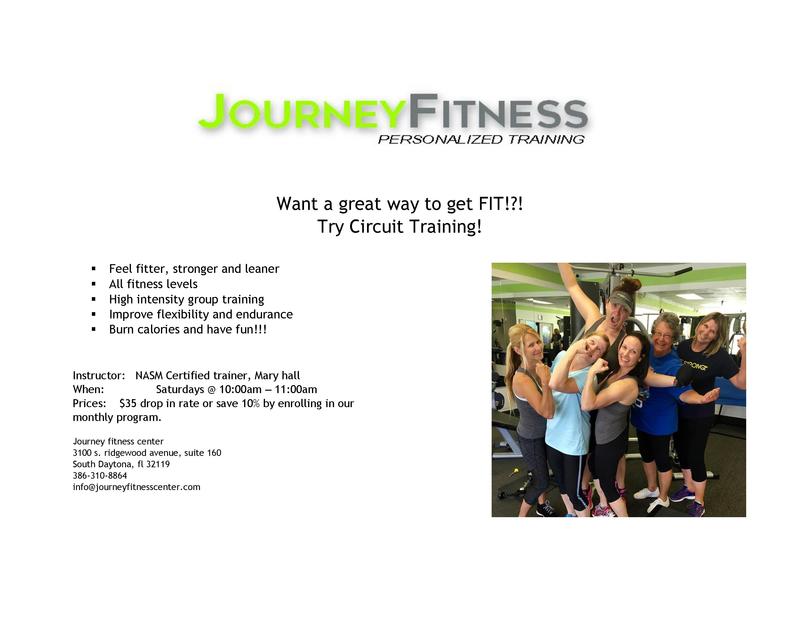 Join Journey Fitness Center's next class, Every Saturday at 10am! This is an excellent way to work out with people just like you who want a better experience, and enjoy working out in a High Intensity Group Training Setting. You will absolutely love it!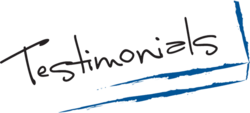 "I have been to and donated to every kind of gym, from big box to small (5-6) people in a group to personal trainers. Journey Fitness is the only one that has kept personal in the personal training workout program. The focus, knowledge and programs that are set up for me are the best in the business. Mary and Rich are the total package for your physical training and wellness"
Ann Dostie, Port Orange
"If you are looking for a place that has some of the finest people you can imagine then look no further. Mary is the nicest person you are going to meet. You will love your experience here. If you are seekin therapy check them out you will happy you did!"
Chewy B. Call
"These two awesome people are the top of the line. They are knowledgeable and experienced trainers but better yet they care about their clients. They take the time to get to know you and work with your strengths and weaknesses. I couldn't do a sit up when I started working with Rich almost a year ago and now I can do them all day. At the beginning of the year I was suffering from a vitamin deficiency that caused me to have terrible balance, Rich modified my workouts and literally kept me from falling. Mary and Rich are always encouraging and supportive. I am a student and a stay at home mom my life is busy but making time to work out is a huge priority and these are the two people I go to because I know I am more than a slot on the schedule to them."
Brett Castro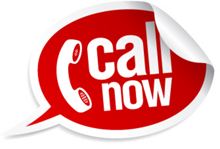 386-310-8864
Mention this Blog and

RECEIVE 1 FREE SESSION

as a first time client!
Journey FItness Center
3100 S. Ridgewood Ave.
Suite #160
South Daytona, 32119
---
Bookmark & Share
---
User Comments
Journey Fitness Center
I can't say enough about Journey Fitness Center. Rich and Mary are so dedicated to their clients and really care about them. Since working out with them, I've lost 35 pounds, I am down three pant sizes and am much stronger. Every workout is a new experience - and a fun one! If you are serious about getting in shape, talk to Rich and Mary and take a tour of their beautiful, personal training center. You really will "Experience the Difference."
Author: / Tue, Apr 18, 2017 at 10:29AM