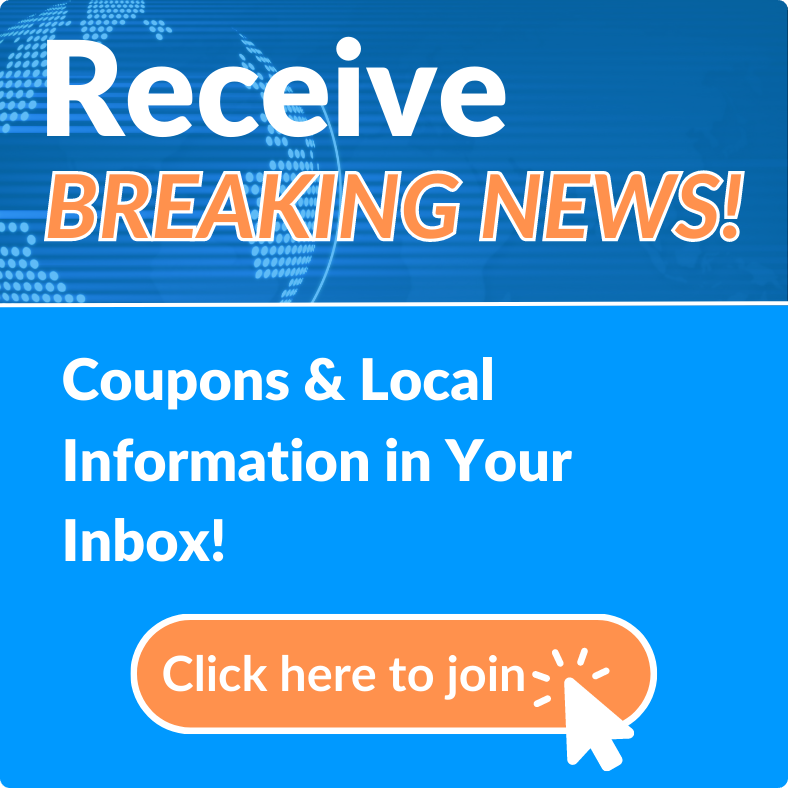 News Archives
New and Improved Apps and Tools Available from Volusia County Sheriff's Office.
Thu, Apr 29, 2021 at 7:00AM
---
Written by Kristen Schmutz
Belden Communications News

The Volusia Sheriff's Office is utilizing new tools to help Volusia County residents and visitors use technology to stay informed, report crime, and even share videos and photos with law enforcement in real-time as an incident unfolds.
According to a release, these tools are a priority of Sheriff Mike Chitwood, the new technology will also allow users to get real-time answers to questions like: Why is Air One flying over my neighborhood?
"In the world, we live in today, accurate and timely information is crucial," Sheriff Chitwood said. "We're committed to doing everything we can to make sure people can stay informed, engaged, and invested in the safety of our whole community."
The free SaferWatch app, allows anyone to report an incident, non-emergency, or a tip, and share videos and photos with first responders in real-time. App users contacting the Sheriff's Office through SaferWatch will automatically have your location and your user profile sent to our Communications Center. Location information is applied to streamline calls for service and direct law enforcement, fire, or medical help your way.
SaferWatch is a two-way communication tool, so it will also provide another avenue for the Sheriff's Office to communicate directly with the public.
SaferWatch users will be able to select and subscribe to locations relevant to them in the county while receiving real-time information on major incidents and in-progress calls. Residents and visitors can subscribe to their city, a school, a government building, a mall, an entertainment venue, or Volusia County as a whole.
SaferWatch does not replace 911 in an emergency but adds capabilities that have never been possible over a phone line. The data to be shared instantly via the app is the kind of information that can save the life of an innocent victim or a first responder.
To get the SaferWatch app, visit www.saferwatchapp.com/volusia/ or find the link on the main slider on the home page at www.volusiasheriff.org. It's available for free on the App Store and Google Play.
Another free app, OffenderWatch, allows users to find out where registered sex offenders are living, within a given area, and access details about each offender.
When installed on a child's phone, the app also allows parents and guardians to track their child's location. The app also sends an alert if a registered sex offender moves into a nearby residence.
With a paid subscription, OffenderWatch, offers some added features that parents can use to monitor their child's activity. Because sex offenders are required to register their phone numbers and email addresses, the OffenderWatch app can detect and send parents an alert when an offender contacts a child via one of those methods. With a subscription, the app will also send an alert if a child lingers near a registered offender's address.
To get the OffenderWatch app, visit www.offenderwatch.com/safe-virtual-neighborhood/ or find the link under "Serving the Community" on the home page at www.volusiasheriff.org. It's available for download on the App Store and Google Play.
The following tools are not new features, but if you aren't aware of these services, you can find them on the Sheriff's Office home page.
The Daily Activity Reports have been redesigned and streamlined.
They are updated every weekday with a general, case-by-case summary of significant cases that deputies handled the previous day. Reports show as redacted for active investigative leads and other confidential details like victim's identifying information, but they help give you an idea of what is happening in your neighborhood. Alongside these reports, you can also find zone maps for each of our five districts.
The Active Calls page gives you a real-time summary of in-progress calls, refreshed every 60 seconds.
Keep in mind the initial information received on a call often changes as deputies gather more information; therefore, a call type could vary depending on the circumstances. Still, when you see deputies in your neighborhood, you can usually get a good idea of what's happening by checking the Active Calls screen.
Those seeking Public Records no longer have to call, email, or visit an office to request republic records.
When you go to volusiasheriff.org, you'll find a link to the Records portal, where you can submit a request, track its progress and pay online for any costs. You can still call us or visit in person to request records, but the online portal is an easy alternative that streamlines the whole process.
---
Bookmark & Share
---
User Comments
Be the first to comment on this post below!