News Archives
Port Orange Man Arrested After Video Doorbell Captures Break-In Attempt
Thu, Sep 27, 2018 at 10:45AM
---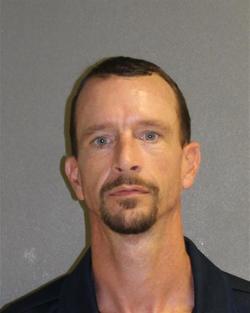 Port Orange, FL - A 37-year-old Port Orange man is in the Volusia County jail this morning after being arrested for a burglary attempt caught on a doorbell camera Wednesday morning.
Frank Johnson was allegedly dressed as an air conditioning repairman when he approached homes in a Daytona Beach neighborhood. Just after 10 a.m. on Wednesday morning Johnson was seen by a homeowner on the Ring video doorbell live feed, which the homeowner receives on his cellphone. Moments later, after giving a strong verbal warning to Johnson via the Ring app, Johnson fled the scene.
The video was shared with Volusia County Crime Center who dispatched a deputy to the area. The Crime Scene regularly monitors the Ring Neighborhood portal to protect homeowners.
A release from the Volusia County Sheriff's Office explained in detail what can be seen on the homeowner's video.
"The Ring video showed Johnson arriving in his burgundy pickup at the home on Granada Avenue and walking up to knock on the front door. After receiving no answer, Johnson pulled on the door handle, then went to the back of the house, peered in the windows and tried the back door."
Johnson was spotted in his truck just before 11:30 a.m. and taken into custody. He was wearing the same hat and A/C repair shirt as seen in the video.
Johnson had active warrants for previous charges of grand theft, dealing in stolen property, and faces new charges for attempted burglary. His bond exceeded $25,000 according to the Volusia County Jail website on Thursday morning for all nine charges.
---
Bookmark & Share
---
User Comments
Be the first to comment on this post below!