News Archives
Taking your Next Party, To The Next Level!
Wed, Jun 21, 2017 at 4:15PM
---
Arguably one of the most important parts of party planning is the decor. Typical party decorations range from simple balloons and streamers to transformations of a homes backyard into an intricately themed wonderland, but how many people remember to decorate the front of the house?
We spend time thinking about decorating the actual party space but we forget that the front yard is the first thing your guests see when they arrive. It's also something visible to people passing by, making these Front Yard Phrases "yard cards" the perfect finishing touch for your next event!
Even if you aren't hosting a party, this yard decor is a fun way to announce to your neighbors that you're celebrating something special. Or a quick and easy way to decorate for the holidays without the hassle of buying, setting up, then storing your holiday themed decor.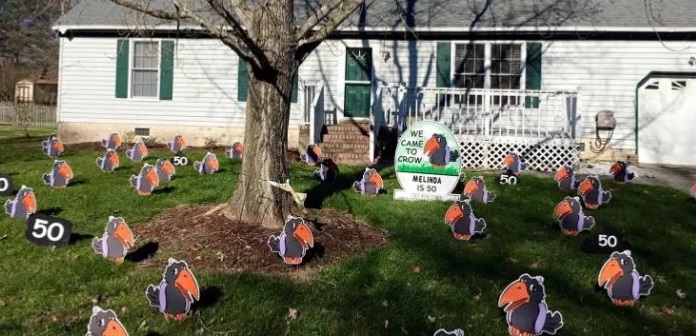 The best part? These decorations are rented! That means you don't have to set them up yourself or try to find more space in your already crammed attic to store them! (They also come back and remove the decorations for you when you are finished.) Score!

For more information on Front Yard Phrases and how you can rent your own "yard card", please visit /Front-Yard-Phrases-10-2309.html.
---
Bookmark & Share
---
User Comments
Be the first to comment on this post below!