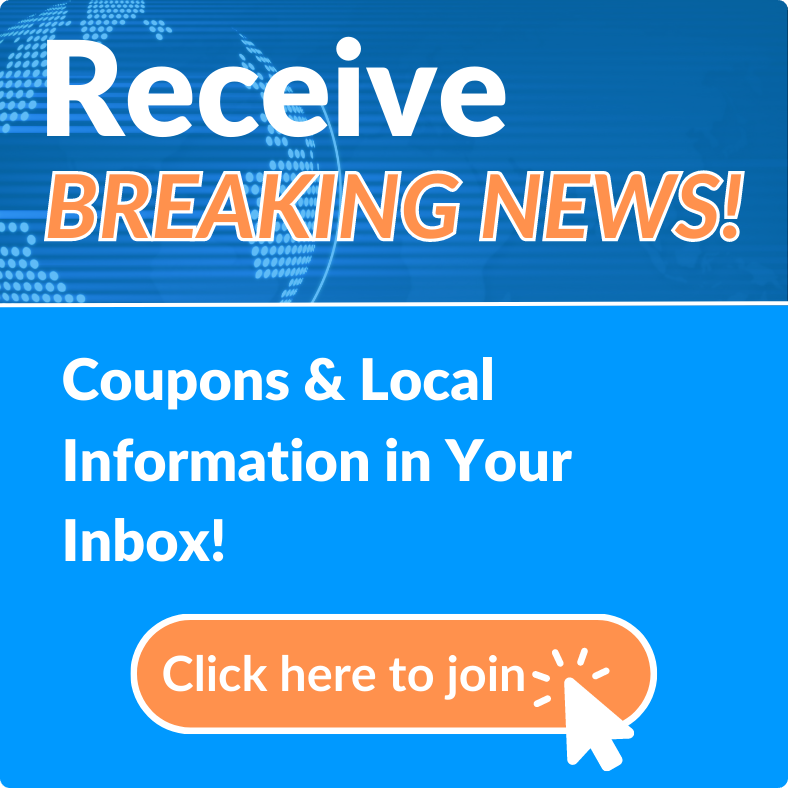 News Archives
Volusia County Schools Offer Free Meals for Students for the Week of March 23 -27.
Mon, Mar 16, 2020 at 4:30PM
---
Written by Kristen Schmutz – BC News (Belden Communications News)
Volusia County Schools sent out a news release to inform parents, that they will be distributing Free Breakfast and Lunch meals to those in need over the extended school closure from March 23- 27.
Various schools throughout the county (listed below) will be handing out meals to vehicles in the parent loop between 10 a.m. and 12:30 p.m. Meals will also be given out to walkers and bikers who show up without a vehicle within the timeframe.
It is asked that the meals be taken off property, as soon as they are received as all public accessed building will be closed to the public during this time. The following 26 point of distribution sites have been established as follows:

Ormond Beach area Schools

Tomoka Elementary School - 999 Old Tomoka Road, Ormond Beach, FL 32174

Osceola Elementary School - 100 Osceola Avenue, Ormond Beach, FL 32176

Daytona Beach Area Schools:

Mainland High School - 1255 W. International Speedway Boulevard, Daytona Beach, FL 32114

Campbell Middle School - 625 South Keech Street, Daytona Beach, FL 32114

Hinson Middle School - 1860 North Clyde Morris Blvd., Daytona Beach, FL 32117

Champion Elementary School - 921 Tournament Drive, Daytona Beach, FL 32124

South Daytona Elementary School - 600 Elizabeth Place, South Daytona, FL 32119

Port Orange area Schools:

Port Orange Elementary School - 402 Dunlawton Avenue, Port Orange, FL 32127

Spruce Creek Elementary School - 642 Taylor Road, Port Orange, FL 32127

New Smyrna Beach area school:

Chisholm Elementary School - 557 Ronnoc Lane, New Smyrna Beach, FL 32168

Edgewater area school:

Indian River Elementary school - 650 Roberts Road, Edgewater, FL 32141

Pierson/Deleon Springs area schools:

Taylor Middle/High School - 100 East Washington Avenue, Pierson, FL 32180

McInnis Elementary School - 5175 US Highway 17, DeLeon Springs, FL 32130

DeLand Area:

Citrus Grove Elementary School - 729 Hazen Road, DeLand, Fl 32720

DeLand High School - 800 North Hill Avenue, DeLand, FL 32724

Starke Elementary School - 730 South Parsons Avenue, DeLand, FL 32720

Southwestern Middle School - 605 West New Hampshire Avenue, DeLand, FL 32720

Freedom Elementary School - 1395 S. Blue Lake Avenue, DeLand, FL 32724

Volusia Pines Elementary School - 500 Kicklighter Road, Lake Helen, FL 32744

Orange City area Schools:

Orange City Elementary School - 555 East University Avenue, Orange City, FL 32763

River Springs Middle School - 900 W. Ohio Avenue, Orange City, FL 32763

Deltona area schools:

Galaxy Middle School - 2400 Eustace Avenue, Deltona, FL 32725

Spirit Elementary School- 1500 Meadowlark Drive, Deltona, FL 32725

Pride Elementary School - 1100 Learning Lane, Deltona, FL 32738

Deltona Middle School - 250 Enterprise Road, Deltona, FL 32725

Osteen Elementary School - 500 Doyle Road, Osteen, FL 32764
---
Bookmark & Share
---
User Comments
Be the first to comment on this post below!