News Archives
Council Awards City Facility Landscaping Contract to Local, Lowest Bidder
Thu, Aug 09, 2018 at 3:45PM
---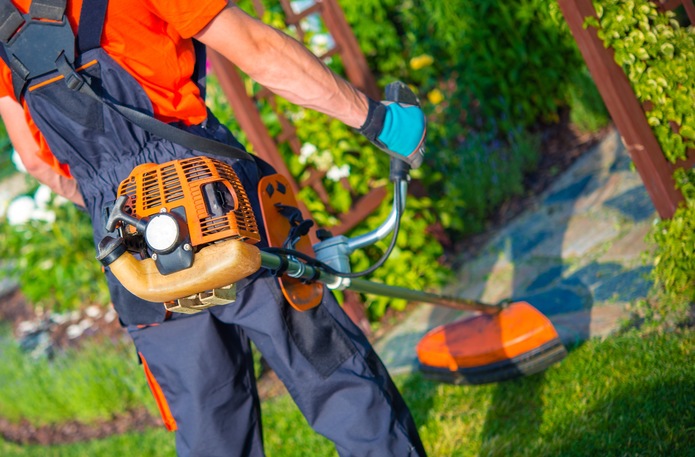 Port Orange, FL - At Tuesday night's City Council meeting much discussion focused on the large contract up for bid that covers the landscaping and mowing of Port Orange City facilities and other areas detailed in the specific contract.
The contract was previously serviced by Yellowstone Landscaping, and the motion before the council members was to re-award the contract to Yellowstone.
However, several council members asked for more information from Lynn Stevens of the Public Works Department, specifically pertaining to the number of bids received and the amounts offered in those bids. The council also expressed concerns about renewing the contract with Yellowstone when at least one local Port Orange business put together a competitive bid.
Stevens told the Council the city received 4 bids for the contract. Scotty Boy Landscaping and Maintenance came in as the lowest bid at just over $304,000. Yellowstone's bid was reportedly $13,000 more.
Scotty Boy Owner Scott Mims spoke to the Council, both defending his process for reaching that dollar amount in his bid and his company's ability to service a contract of this size.
"I do much of the work personally, and I have no problem being accountable for the work being done and I take care of problems immediately," said Mims. "I don't have other contracts this size. The $13,000 difference saves my family money as we're tax payers and Port Orange residents."
Mims also said he has no concerns about having the manpower to staff the contract.
City Mayor Donald Burnette expressed the desire of the Council to see the terms of the contract enforced.
"Grass should be easy", said Burnette. "The inconsistencies have got to end."
The initial motion to award the contract to Yellowstone Landscaping failed with a unanimous decision. As discussion continued, a second motion was proposed to award the contract to Scotty Boy Landscaping and Maintenance, which passed unanimously. The contract is a 2-year term with option to renew for a third year.
Mims has owned and operated Scotty Boy Landscaping and Maintenance since 2014 in Port Orange, and Mims said he has been in the industry for the better part of 30 years.
Burnette's advice to Mims after the Council awarded the contract to his business was for Mims to ensure his company will "keep it green, and keep it clean."
---
Bookmark & Share
---
User Comments
Be the first to comment on this post below!