News Archives
Council Requests "State of Schools" Update from County School Board
Thu, Nov 15, 2018 at 3:15PM
---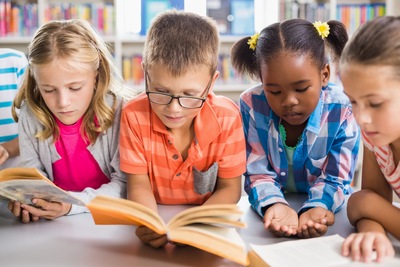 Port Orange, FL - During Council Comments at Tuesday night's regular City Council meeting, a suggestion was made to invite representatives from Volusia County Schools to speak to the current state of the schools in Port Orange as it pertains to letter grade evaluations and capacity.
Vice Mayor Scott Stiltner raised the issue when council members were allowed the floor for general comments and concerns.
"I'd like to suggest we extend an invitation to the School Board to send a representative to a future Council meeting," said Stiltner. "I'm getting a lot of feedback and discussion in our community about concerns and interest in what's going on collectively with the schools. We have 10 public schools in the City of Port Orange and there's some concerns that the way they rate the schools on an A, B, C, D, or F rating has dropped quite a bit in our community from what they were four to five years ago."
Stiltner suggested a session where Council and community members have the opportunity to have an honest discussion to help all parties better understand the current system.
School grades are issue by the State of Florida Department of Education. According to the DOE website, "a school's grade may include up to eleven components. There are four achievement components, four learning gains components, a middle school acceleration component, as well as components for graduation rate and college and career acceleration."
Grades for Port Orange public schools vary – for example, Spruce Creek High School's grade went up to an A for 2018, where Port Orange Elementary School's grade went from a B to a C in the same time period.
The State also issues grades to the county at-large. In 2018 the entire Volusia County school system was given the grade of B, the same grade it received the previous three years.
The Department of Education full grade report for 2018 can be found here: http://www.fldoe.org/core/fileparse.php/18534/urlt/SchoolGrades18.xls
Stiltner also raised the issue of capacity of the area's public schools, saying he's hearing from residents how overcrowding is affecting students.
"I would love to hear an update on what the plan is for building future schools to accommodate growth," Stiltner said. "A lot of the schools have been pretty well inundated with portables trying to address the overcrowding. I would like to hear a 'state of the schools' address."
City Manager Jake Johansson agreed to reach out to the School Board to invite a representative to speak at the second meeting in January.
Council members plan to draft specific questions to pass to the School Board so the representative can come prepared to speak to specific concerns of the council and address what concerns residents are sharing with their council members pertaining to the condition of the city's public schools.
"It would be great if this becomes something that happens on a regular basis, that someone from the schools comes and shares good news about something so vital to our community," said Stiltner.
Mayor Don Burnette explained that generally the School Board meetings coincide with the City Council meetings, making it a challenge to have someone speak on behalf of the School Board. Burnette agreed it would be nice to invite the superintendent.
---
Bookmark & Share
---
User Comments
Be the first to comment on this post below!