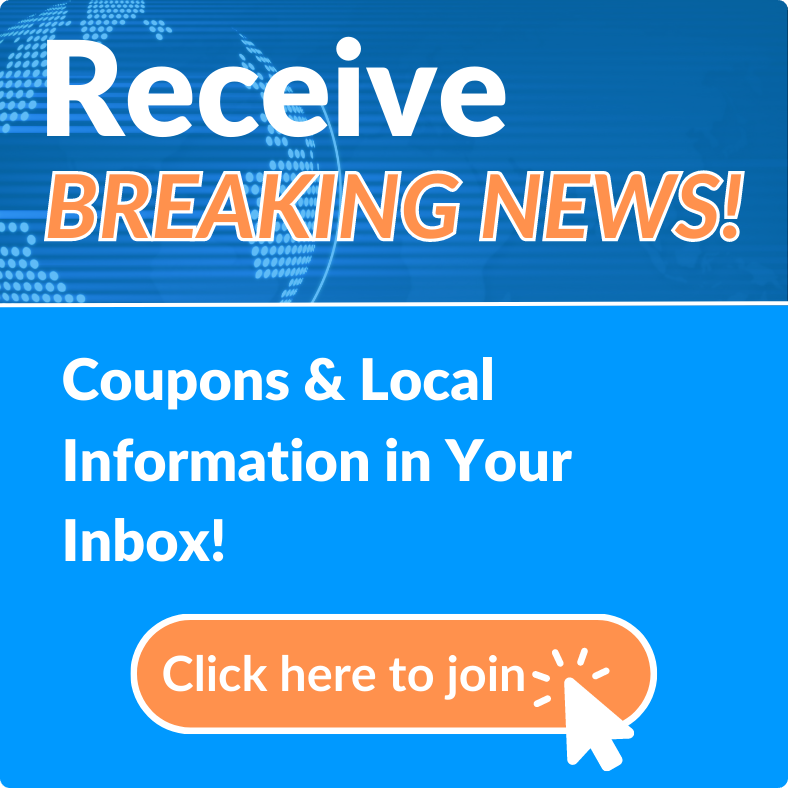 News Archives
Hurricane Preparedness Week is Underway; Now is the Time to Get Prepared.
Mon, May 10, 2021 at 4:35PM
---
Written by Kristen Schmutz
Belden Communications News

With the 2021 Hurricane Season quickly approaching and predicted to be an above-average season, Volusia County officials urge residents and businesses to get their supplies and plans ready now.
That's why the National Weather Service is promoting its Hurricane Preparedness Week - to help determine your hurricane risk, find out if you live in a hurricane evacuation zone, review/update insurance policies, make a list of items to replenish hurricane emergency supplies, and start thinking about how you will prepare your home for the coming hurricane season. I
If you live in hurricane-prone areas, you are encouraged to complete these simple preparations before hurricane season begins on June 1.
According to the Storm Preparedness Plan on Volusia County's Website, residents should take the following steps to prepare for a Hurricane:
Step 1: Make a family plan.
Have a family meeting to talk about the hurricane. Decide where the family will stay during the storm. Together, develop a list of preparation tasks.
Step 2. Stock a disaster supply kit.
Your disaster supply kit should include the following items:
At least one gallon of drinking water per person per day for five to seven days.

Nonperishable food for three meals per day per person for five to seven days.

A five- to seven-day supply of special items such as food, formula, diapers, and wipes for infants and those with special needs.

At least a two-week supply of medications.

Toiletries and extra toilet paper.

Manual can opener.

Paper goods such as plates, cups, napkins, and utensils.

Unscented household bleach and medicine dropper.

Extra bedding such as pillows, blankets, and sleeping bags.

Clothing, including rain gear and sturdy shoes.

First aid kit, sunscreen, and hand sanitizer.

Mosquito repellent with DEET.

Flashlight and extra batteries.

Battery-operated radio.

Tool kit including cord, rope, hammer, wood nails, saw, hatchet or ax, crowbar, chain saw blades, tarp, duct tape, rake, bucket, mop, broom, and heavy work gloves.

Plastic trash bags and ties.

Fire extinguisher.

Matches in a waterproof container.

Extra charcoal or propane for outdoor cooking.

Hazard alert radio.

Extra batteries and car chargers for cell phones.

A canned tire inflator for punctured tires.
Your pet disaster kit should include food, water, bowls, leashes, toys, bedding, carrier, medications, newspaper, cat litter, plastic bags for handling waste, and license and vaccination documentation
Step 3: Fill your gas tank and get cash.
Make sure your gas tank is full and you have extra cash on hand.
Step 4: Take steps to safeguard your home and property.
Store lawn furniture and other loose items inside. Double-check tie-down straps and anchors if you live in a mobile/manufactured home. Walk around your home and evaluate the roof, windows, garage doors, patio doors, screen enclosed rooms, landscaping, etc., to see what protective measures you need to take.
Step 5: Determine if you will evacuate, and if so, decide where you will go
Residents should decide now where they will stay if an evacuation order is issued. Most people find it more comfortable to stay with friends or relatives who live well inland. For those who have no alternatives, public shelters may open depending on the track of the storm. If you are planning to seek public shelter, make sure to bring emergency supplies including special dietary items and supplies for infants and small children.
"Being ready for any potential emergency situation is all about making advance preparations," said Volusia County Public Protection Director Joe Pozzo. "The time to start planning is before the storm season gets here. The time to plan is now."
Volusia County's Emergency Management Division is actively partaking in the 2021 Hurricane Season Preparedness Week, from May 9 through the 15th. Emergency officials are advising residents and business owners to do their part to prepare and take steps to safeguard their homes and businesses.
Check Social Media or Volusia.org for more tips to help keep your family and home safe.
---
Bookmark & Share
---
User Comments
Be the first to comment on this post below!