News Archives
Port Orange Tattoo Parlor Files Fraud Report for Incident with Suspected Scammers
Wed, Aug 22, 2018 at 5:00PM
---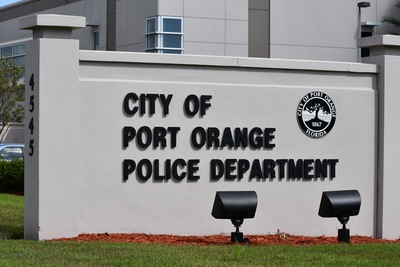 Port Orange, FL – A local tattoo parlor has filed a fraud report following an incident with possible scammers posing as charity collection volunteers.
The Port Orange Police Department (POPD) were called by employees of Port Orange Tattoo and Art Parlor, located at 4484 S Ridgewood Ave, following an incident in which a man claiming to be "Deputy Walker" called the store and explained he was seeking donations for Shop with a Cop, a nationwide charity that partners police officers with low-income children to shop for presents during the holidays.
The tattoo parlor owner decided to donate $75, which he placed in an envelope that was supposedly picked up by a woman named Samantha Pantore.
According to tattoo parlor employees, the woman seemed suspicious. After she received the donation she handed them an outdated 2002 police lapel pin and a flier which only furthered their suspicion.
After the first interaction with Pantore, the shop owner told her to come back for a second donation.
When she came back for the second donation employees snapped photos of the woman, the vehicle she arrived in (a red, four-door sedan), the car's driver (a white man in his 20s or 30s), and the vehicle's license plate. According to witnesses, in the passenger seat of the vehicle was an older, white man wearing glasses.
The police were called, but by the time they arrived Pantore and the men were gone.
Tattoo parlor employees provided the police with the flier that Pantore supposedly had given to them. The police contacted a man whose phone number appears on the flier, who stated that his former employee, Richard Anthony Beady, matches the description given by police of one of the men involved in the pick up of the donation at the tattoo parlor. Beady had purportedly been fired by his former employer due to drug issues.
It was reported that Beady often drove a car like the one involved in the incident. The car supposedly belonged to his girlfriend, Samantha.
A photo lineup was created by Port Orange Police and was shown to the tattoo parlor employees. They identified Samantha Pantore as the woman who picked up the money.
The Ormond Beach Police Department are also in contact with the man whose number appears on the flier involving a similar incident in their jurisdiction.
The POPD are working on identifying what role Beady and others may have played in the reported incident. Pantore is being charged with engaging in a scheme to defraud and obtain property with less than $20,000.
---
Bookmark & Share
---
User Comments
Be the first to comment on this post below!