News Archives
Residents Plan Show of Force in Opposition to Proposed Cell Tower at tonight's City Council Meeting
Tue, Aug 21, 2018 at 11:45AM
---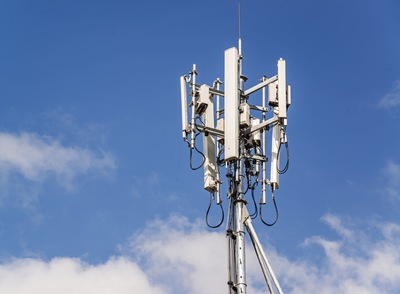 Port Orange, FL - More than 100 pages were submitted by a galvanized contingent of area residents as supporting documentation to refute the need for a proposed cell tower near the Countryside subdivision of Port Orange.
If attendance at last month's Planning Commission meeting is any indication, tonight's City Council meeting will be standing room only with residents prepared to discuss and hear opinions from Council members.
Several residents are planning to speak during the open forum Public Comments time allotted at the start of tonight's meeting. Paul Kern is one such resident who plans to use the Public Forum time tonight to voice his opposition to this "Change of Use" proposal which would allow the tower to be built on the church-owned parcel at 651 Taylor Road.
"There will not be a vote tonight, but many of us plan to speak and have our voices heard," said Kern." At the July 26th Planning and Zoning meeting we filled the council chambers and it was standing room only. I expect that to be the case tonight, too."
PortOrangeConnection.com has covered resident opposition since the topic became a public concern. Area resident Kathleen Garry voiced her opposition in a comment on a recent PortOrangeConnection.com article addressing the proposed 125-foot structure. "As a resident of property located near this church, I would like to voice my opposition to this tower," Garry commented on the site. "The reasons against this far outweigh the need. Our adjoining communities will be protesting this monstrosity!"
In the lengthy City Council agenda for this evening's meeting, the "Memorandum in Opposition from Residents" is 119 pages of documents that include call logs by local residents who are also AT&T customers showing calls and texts are successfully completed, letters from real estate experts expressing concern that property values will suffer if this tower is constructed, and letters from local homeowners expressing concerns that go beyond the aesthetics of a tower in their community and address health concerns.
In the supporting documents, Kern is one of several residents who supplied multiple pages of call and text records to show service in his area is reliable, which he said is in direct refute to the assertion that the tower is needed to increase customer's cell service.
In their letter, residents Tanis and Eugene Healey brought to the forefront the concerns over future affects on the health of area residents. "Aside from being a nuisance, this will indeed deter potential buyers and reduce the property values of the properties that are in such close proximity," stated the Healeys. "Finally, there is ongoing research that RF wave exposure is hazardous to humans and especially children. Brain cancer, leukemia, and breast cancer are a few health effects that have been reported from prolonged exposure to RF."
The City Council meets tonight at 6:30 p.m. at Council Chambers located at 1000 City Center Circle in Port Orange.
---
Bookmark & Share
---
User Comments
Be the first to comment on this post below!