News Archives
City Budget Workshop Ends with Tentative Support of Ambulance Purchase
Mon, Aug 27, 2018 at 10:55AM
---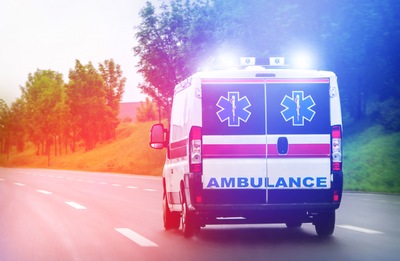 Port Orange, FL - Facing a tax increase of at least nine percent, members of the City Council seemed to be willing to entertain a double-digit hike to fund the purchase of a used ambulance and the hiring of four personnel to better respond to emergency calls in the City of Port Orange.
The debate, which has raged for the last seven months, has led to lively discussions between council members and residents who cite the delayed response times by other departments which led to numerous life-threatening situations.
The first-year cost for the ambulance would be an estimated $425,000. Council members have been outspoken on both sides of the topic, and City Mayor Donald Burnette has remained seemingly impartial, but at the most recent budget workshop his tone shifted, and while he remains committed to holding decision makers to fair fiscal accountability, he has given a tentative nod to the idea.
This isn't the only emergency vehicle The City of Port Orange is considering. The City is committing nearly $281,000 to purchase new police SUVs. The vehicles must be ordered by September 1, 2018 due to Ford ceasing the production of the Police Interceptor SUV in 2019. The city will purchase two new Interceptors and replace 10 others.
---
Bookmark & Share
---
User Comments
Response time for emergency vehicles
I found out last year that there is definitely a delay due to all emergency calls going through Volusia County 911. I always wondered why Port Orange does not have it's own communication system. One Police Officer told me the department wasn't that big. I live across the street from the Port Orange Police Dept and by the time I gave my info to Volusia County about 2 loose dogs threatening a neighbor, it was about 10 minutes before someone came by. Just curious. Thanks for listening.
Author: / Mon, Aug 27, 2018 at 4:41PM