News Archives
Police Release Crime Scene Report from Port Orange Homicide
Wed, Aug 29, 2018 at 11:00AM
---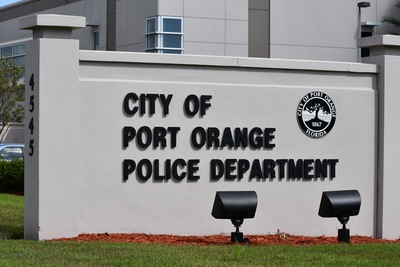 Port Orange, FL - The picture is becoming clearer in the death of a 32-year-old Port Orange woman -- what is not clear is a motive in her killing.
Port Orange Police received a call just before 9:00 p.m. on Monday, August 27th for a "CPR in progress". Responding officer Phillips Brashier arrived at the home on Hatteras Drive, to find Port Orange resident Paul Shamp reporting he had seen a body in the kitchen area of the home.
The police report, released Wednesday morning, goes on to detail Brashier's conversation with Shamp and the officer's firsthand account of what he saw after making entry to the house.
Shamp had reportedly been at the house to feed a cat while the homeowners were out of town. Upon Shamp's arrival to the house he noticed a door that was typically locked appeared unlocked, so he called the homeowner to obtain permission to enter the home.
The homeowner granted the request enter, and once inside Shamp reported the home in disarray and Shamp said from the doorway he could see a body in the kitchen area, at which point Shamp immediately left the home and called police.
Once on scene officer Brashier was able to observe the body on the floor of the kitchen from a window -- he and another office made forced entry into the home. According to the officer's report, he believed the woman, Dianna Kessler, was deceased.
Kessler, according to her Facebook page, was a Port Orange resident, a graduate of Spruce Creek High School, and studied early childhood education at Daytona State College.
Police identified a person of interest as Thomas McMullen, Jr. It is believed the victim and McMullen knew each other. A car belonging to the victim was found abandoned on Tuesday afternoon in Daytona Beach. It was believed McMullen was driving this car. He is still at-large.
Residents are encouraged to call their local law enforcement agency or Crime Stoppers at 888-277-TIPS (8477) with any information on McMullen's whereabouts.
---
Bookmark & Share
---
User Comments
Be the first to comment on this post below!